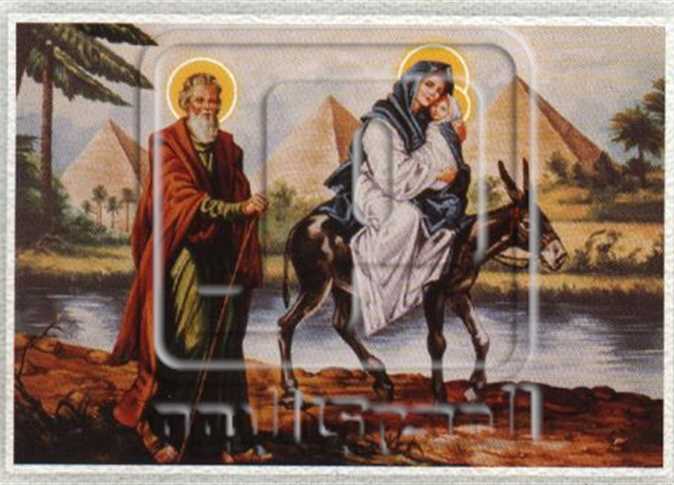 The Coptic Orthodox Church recently celebrated the entry of the Holy Family to the land of Egypt. Pope Tawadros II attended the celebration in the ancient church of Abi Serja in Old Cairo.
He inaugurated the ceremony with a speech in which he praised the entry of Jesus and the Holy Family to Egypt.
"When we look at the history of the Orthodox Church, we find the Church of the Holy Land in Egypt. There are 25 sites in Egypt that were included in the Holy Family's path and there are 700 verses in the Bible that mention the name "Egypt". In all our churches around the world, Egyptians celebrate the entry of the Christ to Egypt, which confirms that Egypt is the heart of the world, and thank God that we were created on this Holy Land," Tawadros said.
Minister of State for Migration and Egyptian Expatriate Affairs Nabila Makram took part in the commemoration of the Holy Family's entry into Egypt.
The minister said that in the first century AD, the land of Egypt was blessed with the arrival of Jesus Christ as a child. Egypt embraced him and his mother, the Virgin Mary, after they escaped from the oppression of King Herod, who wanted to kill him.
He lived in Egypt for more than three years. In every place he visited a church was built including in North Sinai, the Delta, Wadi al-Natroun, Cairo, Minya, and Assiut, she said.
The mention of Egypt in holy books confirms that Egypt is a blessed and sacred land, she said.
Egypt's Coptic Museum will organize the exhibition "Journey of the Holy Family" on Sunday on the anniversary of the journey. The exhibition recounts the story of an angel appearing to Joseph in a dream telling him to flee to Egypt with Mary and the infant Jesus.
Head of the museums sector at the Ministry of Antiquities Elham Salah explained that the exhibition would gather a collection of antiquities for the creation of a stereoscopic model of the journey's route and would present various activities.
General Director of the Coptic Museum Jihan Atef said that the exhibition would display the painter Bishoy Refaat's paintings of the journey and would include musical performances acted by the Hanging Church scout team.
The arrival of Jesus Christ and the Holy Family is an important event that took place in Egypt. The story starts with a group of wise men declaring Jesus to be the next king of the Jews, which was why, so the story goes, King Herod (Ruler of Judea at the time) felt threatened and decided to kill him.
The Holy Family left Bethlehem to travel to Egypt after an angel warned Joseph to leave with Jesus and the Virgin Mary. They started their journey through northern Sinai until reaching Farama. The places they stayed have now been transformed into churches and monasteries.
Edited translation from Al-Masry Al-Youm