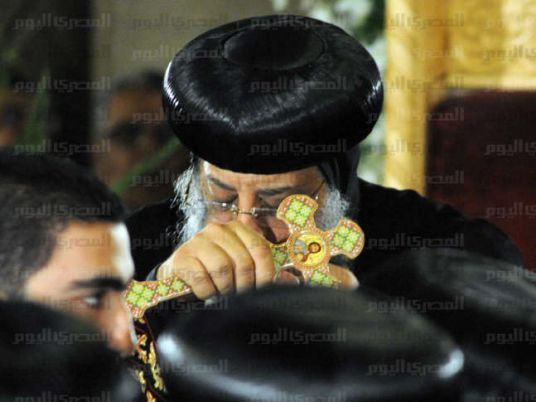 Pope Tawadros II has inaugurated the Virgin Mary Church in Germany's city of Düsseldorf. He also inaugurated the altar of the church under the Virgin Mary name and the baptism altar under the name of St. John the Baptist.
The Pope thanked the Egyptian Ambassador to Berlin Badr Abdelaaty, and the Egyptian consul in Frankfurt Ahmed Taha for accompanying him during his pastoral visit to Germany. He also wished them a blessed month of Ramadan.
On the first day of his visit to Düsseldorf, Pope Tawadros honored the mayor of the city at the United Christian Party (UJC), Revered Michael Diedrich, priest of the Catholic Church in the city, and lawyer Jochen Ludica, in recognition of their efforts in cooperating with the Coptic Church.
Tawadros called on Germans to visit Egypt and to see ancient monasteries and churches as well as archaeological sites across the country.
He also urged on the German people to read Egyptian history, whether it be Pharaonic, Coptic or Islamic.
Tawadros proclaimed that the love of Christ is overflowing on everyone and binds people together, whether they are in Egypt, Germany, or any other country in the world.
He pointed out that the church celebrates the Feast of Resurrection, which lasts 50 days.
Edited translation from Al-Masry Al-Youm