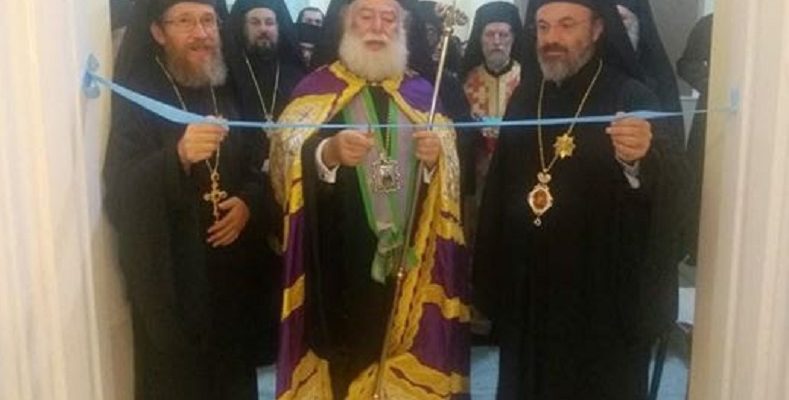 Pope of the Greek Orthodox Patriarchate for Alexandria and Africa Theodore II on Friday opened the old seat of the Greek Orthodox Patriarchate at the Monastery of Saint Saba in Alexandria, Deputy Patriarch of the Greek Orthodox Bishop Narcissus announced.
Narcissus added that the Coptic Orthodox church renovated the monastery after increased mists and heavy rains damaged the building.
He clarified that the monastery was renovated twice within the eras of Patriarch Nicholas VI and Patriarch Boutros VII, and that the Kykkos Monastery in Cyprus funded the current renovation works.
Narcissus said that the monastery was the seat of the Greek Orthodox Patriarchate until 1971, before it was relocated to the al-Manshya al-Soghra area from 1971 to 1979. The seat has returned to the monastery until 2006 and transferred again to al-Manshya al-Soghra from 2006 until 2018.
Edited translation from Al-Masry Al-Youm