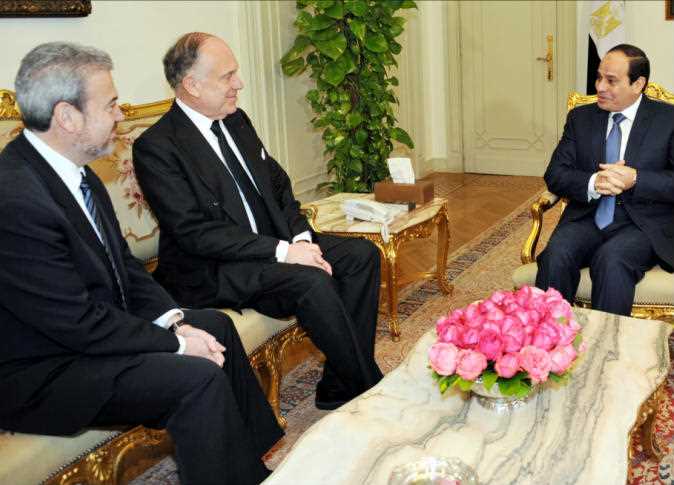 Egyptian President Abdel Fattah al-Sisi on Wednesday met with President of the World Jewish Congress Ronald Lauder to discuss the Middle East peace process, Sisi's spokesperson Bassam Rady said.
The meeting, which also focused on Egypt-US bilateral relations and combating extremism, was attended by head of Egyptian General intelligence Service (GIS) Abass Kamel.
A post on the spokeperson's official Facebook page added that Sisi affirmed the strong strategic relations between Egypt and the US, calling the relationship very important in light of recent crises that threaten stability and security within the region.
Lauder praised Egypt-US relations as well as Egypt's anti-terrorism efforts and pivotal role in maintaining stability in the Middle East and North Africa.
Sisi also touched on the importance of resuming negotiations between Palestine and Israel with the help of the international community, referring to Egypt's efforts in solving the ongoing dispute.
Egypt hosted Palestinian leaders in Cairo earlier this year to negotiate reconciliation between the country's two major political parties– President Mahmoud Abbas' Fatah party and the Islamic militant group Hamas.
The negotiations also paved the way for Palestine's first general elections in over a decade, and reopened the Egypt-Gaza Rafah border crossing, allowing the flow of humanitarian aid into Gaza.