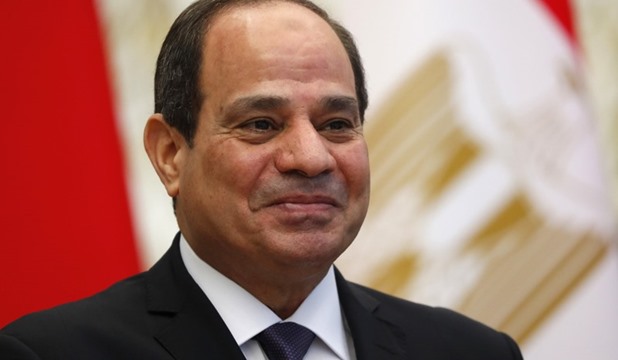 President Abdel Fattah al-Sisi received Wednesday, visiting Mauritanian Defense Minister Hanena Ould Sidi who handed the president a message from Mauritanian President Mohamed Ould Ghazouani.
The meeting was attended by Commander-in-Chief of the Armed Forces and Minister of Defense and Military Production General Mohamed Zaki and Mauritanian Ambassador to Egypt Sidi Mohamed Abdullah.
In the message, the Mauritanian leader expressed his country's keenness on promoting historic relations binding his country with Egypt in the various spheres, especially with regard to military and security domains.
For his part, President Sisi entrusted the Mauritanian minister with conveying his greetings to the Mauritanian president, stressing Egypt's appreciation for its ties with Mauritania.
President Sisi, meanwhile, underlined the need of exerting efforts to promote ties with Mauritania on all fronts.
Egypt is keen on propelling economic and security cooperation with Mauritania, especially in the spheres of training and the exchange of expertise, added President Sisi during the meeting.
Meanwhile, Presidential Spokesman Ahmed Fahmy said that meeting held between President Sisi and the Mauritanian minister was held as part of promoting fraternal ties between Egypt and Mauritania.