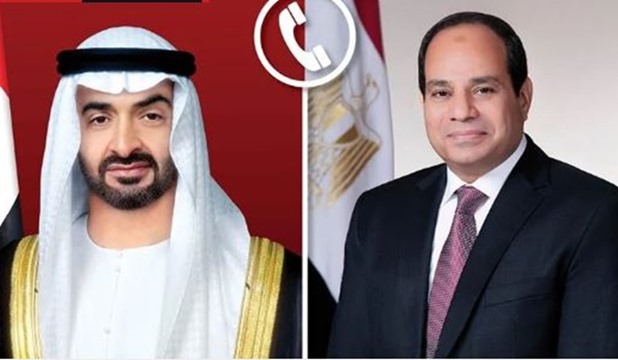 President Abdel Fattah El Sisi on Thursday discussed in a phone call with UAE President Mohammed bin Zayed al Nahyan the two countries' strenuous efforts to calm the situation in Sudan.
The Egyptian president and the UAE leader also probed means to avoid escalation, return to dialogue and restore the political process in Sudan, especially in light of Egypt and the UAE's support of the aspiration of the Sudanese people to enhance security and achieve stability and development in their country, said Presidential Spokesman Ahmed Fahmi.
Sisi and the UAE president also exchanged greetings on the occasion of Eidul Fitr, wishing the Arab and Muslim nations more progress and stability.
MENA