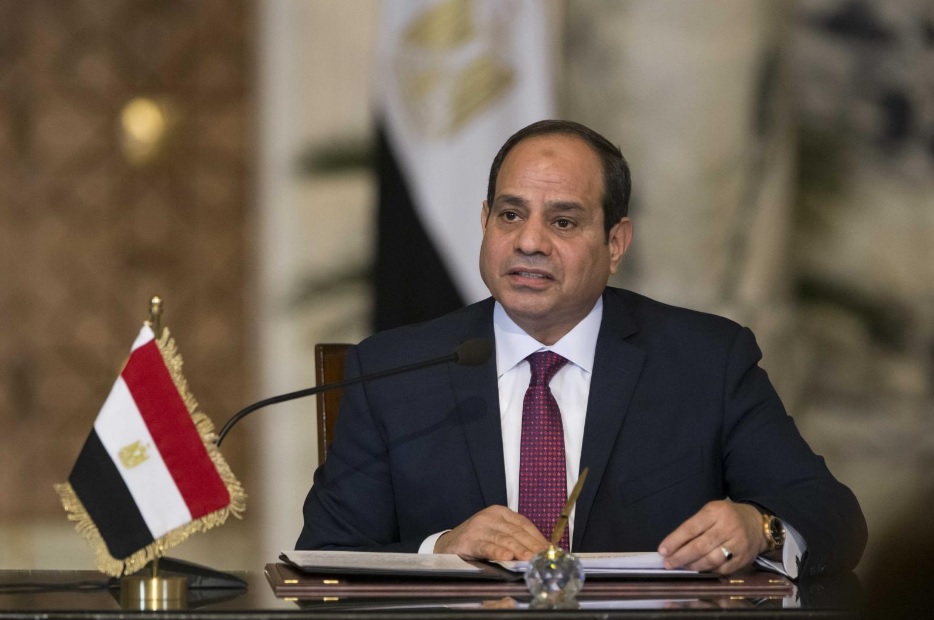 President Abdel Fattah al-Sisi called on countries not to politicize water issues, saying that "Egypt firmly believes in trans-border cooperation and advocates not politicizing water issues, especially with the growth of challenges in the field," according to a statement from Presidency spokesperson Bassam Radi on his official Facebook page.
Sisi pointed out that cooperation with Nile basin countries is a vital step to mutual benefit and avoiding harm to any country's interest, stressing on Egypt's commitment to maintaining this cooperation.
During his participation in the "Cairo Water Week" conference's first edition, Sisi expressed Egypt's willingness to direct its resources towards exchanging knowledge with the world, especially within human development, as well as creating projects to maximize the output of water resources.
Sisi added that Egypt was keen on organizing the conference to raise awareness of water issues.
The president took the opportunity to highlight Egypt's efforts to save water through various projects, such as creating the largest water treatment facilities in the world as well as desalination facilities.  Sisi also addressed Egypt's national greenhouse project, which aims to battle food shortages as well as maximize on the use of fertile lands, in addition to preserving water.
Finally, Sisi expressed confidence that African countries would be capable of achieving self-sufficiency in crops if a railway system was established between them to help exchange crops.
Saturday saw the launching of the Cairo Water Week conference, with 70 countries participating in the event, in addition to international organizations. On the side, Egypt was also chosen to lead the fourth water conference for Islamic countries.
The Cairo Water Week runs from October 14 to October 18. The conference aims to discuss water problems facing African countries such as desertification and water scarcity.
Ministry of Irrigation Undersecretary Ragab Abdel Azim gave a speech during the event, saying that Egypt is a successful example in dealing with water shortages. He added that despite this water challenges are mounting over the country, including challenges of increased demand and limited water resources.
On that note, he pointed out that 97 percent of Egypt's water resources come from outside Egyptian borders. He also said that Egypt currently ranks third in recycling the most agricultural wastewater.
Sisi's statements come as Egypt has been involved in disputes over the past seven years with Ethiopia and Sudan over Nile water shares. The issues began when Ethiopia announced in 2011 that it would will be building the Grand Ethiopian Renascence Dam (GERD).
Egypt objected to the project, arguing it would affect its lion's share of the Nile water, while Ethiopia, insisted the dam would not affected Egypt's water share and continued with the construction.
Since then, all discussions about GERD between the three countries reached a deadlock, until things took a turn after the GERD project manager was found dead in his car in Addis Ababa in July.
In August, Ethiopian Prime Minister Abiy Ahmed announced GERD might not see light, however construction continued after a new project manager was appointed in October.