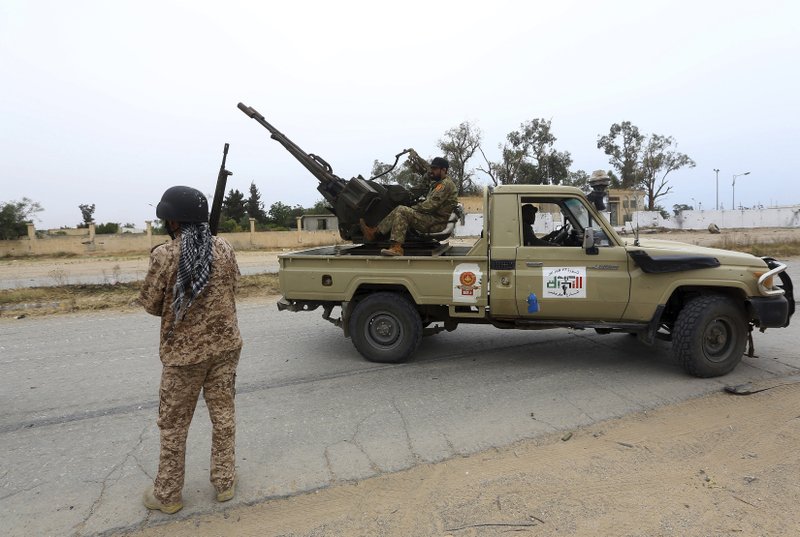 Egyptian President Abdel Fattah al-Sisi on Saturday launched a new plan to resolve the Libyan crisis dubbed the "Cairo Declaration".
This "Cairo Declaration" is a message to the world, Sisi said, and expresses a firm desire to enforce the Libyan people's wish goals of stability and development, to preserve the country's sovereignty and to put its interests first and foremost.
The announcement came during a press conference at the Ettehadiya Presidential Palace, in the presence of Libyan House of Representatives speaker Aguila Saleh, who arrived Friday morning, and the Commander-in-Chief of the Libyan National Army (LNA) Khalifa Haftar, in Cairo since Wednesday evening.
Sisi's plan will respect all international efforts to resolve the Libyan crisis thus far and includes a 48-hour ceasefire throughout Libyan territories, dismantling militias and handing their weapons over to the LNA, expelling foreign mercenaries out of the country, and resuming the 5+5 Libyan Joint Military Commission under the auspices of the UN.
The declaration also demands fair representation from all three of Libya's regions within its administration of governance for the first time in the country's history, holding fair elections without the interference of any militia, and launching a constitutional declaration regulating the country's political process.
Egypt looks forward to cooperation from all nations in supporting this step towards Libya's strong return to the international community, Sisi said.
This declaration is the result of sincere efforts throughout the past few years to heal the rift in Libya, he said, and will be important to ending the violence in Libya.
"What worries us are the practices of some parties on the Libyan scene, and external interference," Sisi added, warning that some sides are insistent on a military solution.
Egypt thoroughly rejects any escalation, he stressed, which threatens dire consequences throughout the entire region. No stability can come to Libya without the unity and integrity of national institutions, carrying out their responsibilities to Libya's people.
Libya's stability is an integral part of Egypt's stability, Sisi said.
The Libyan army announced Thursday that it would relocate outside Libyan capital Tripoli in a "humanitarian initiative", after agreeing to resume a military committee dialogue called for the UN.
Militias from the Turkish-backed Government of National Accord (GNA) thereby declared full control over Tripoli after over a year of fighting over the capital.
The GNA further announced it would be extending control over the entire city city of Tarhuna, south of Tripoli.
And on Tuesday the UN welcomed the acceptance of parties involved within the Libyan conflict to resume the 5+5 Libyan Joint Military Commission, halted for over three months.
Edited translation from Al-Masry Al-Youm