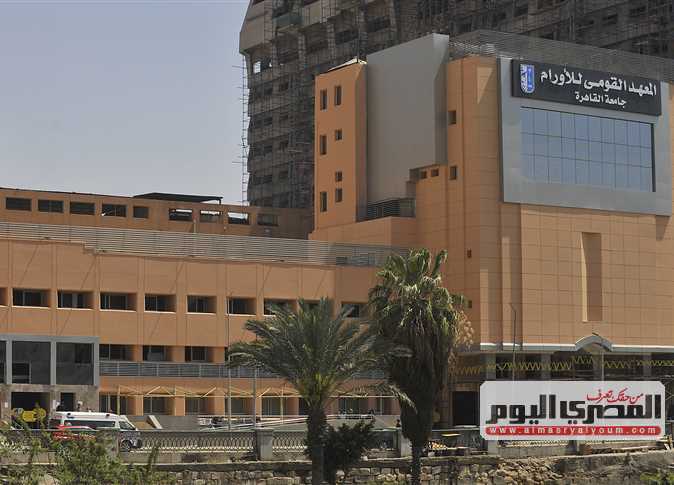 Egyptian President Abdel Fattah al-Sisi on Sunday ordered coronavirus testing for all of the National Cancer Institute's (NCI) staff and patients, as well as for everyone they have contacted during the past two weeks.
"In light of the circumstances at the NCI, where some workers were found to be infected with coronavirus, President Sisi instructed the government to quickly conduct medical tests on all of the Institute's employees, including doctors and nursing staff, as well as on all patients who visited the Institute during the past two weeks," a statement from the Egyptian president's office said.
The plan of action also includes restricting all contact with any positive cases, while also providing care for all infected persons, including undertaking immediate medical procedures for isolation and treatment, the statement said.
Cairo University spokesperson Mahmoud Alam-Eddin announced on Friday that 15 suspected coronavirus cases were discovered among medical staff at NCI.
"The university is sterilizing and disinfecting all of its hospitals on Friday and Saturday. The suspected cases were transferred to the Ministry of Health's isolation hospitals," Alam-Eddin said.
The NCI's director Hatem Abul Kassem said that this issue began a week ago, when a nurse with symptoms tested positive and was isolated.
During a Friday phone call with TV host Amr Adib's show al-Hekaya (The Story), Kassem said that the Institute isolated more than 40 people and found the total number of those infected to be three doctors and twelve nursing staff.
Though the NCI will not shut down, he said it would not be able to receive outpatients on Saturday. Health workers are present and have been tested, he added.
Egypt on Saturday confirmed five additional deaths and 85 new coronavirus cases, bringing the country's number of confirmed total cases so far to 1,070. Seventy-one people have died from the virus in Egypt.
Health officials in Egypt have warned of the dangers of hitting 1,000 cases. The head of the Egyptian Cabinet's Crisis Management Chamber, Mohamed Abdel Maksoud, has said that Egypt would enter the third stage of coronavirus transmission soon afterwards.
Once the number of infections reaches 1,000 and Egypt enters into stage three, he said, infection rates will skyrocket. Worse still, infection sources will become untraceable to diagnosed cases.
Edited translation from Al-Masry Al-Youm