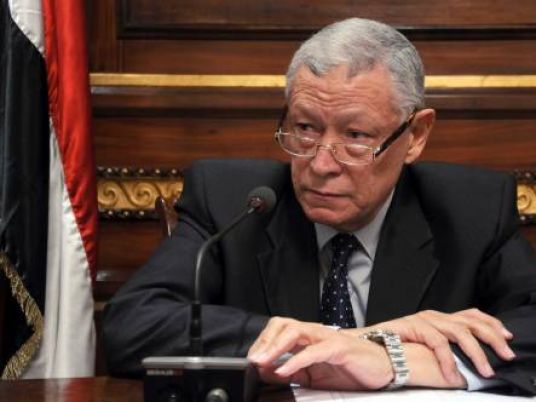 The presidential elections bill will be delayed in order to consider various proposals of terms over the draft, according to Ali Awad, constitutional adviser to the president.
The original date announced was 17 February, but the proposals date will delay the completion by a few days, Awad said.
The legal committee which reviews the law received many proposals that are being pondered ahead of being reviewed by the Interim President Adly Mansour, Awad said on Saturday. Once the proposals are considered and reviewed by president, they will be referred to the State Council to review the bill ahead of the official issuance, he added.
"All this steps will make it impossible to issue the law in a final way ahead of the scheduled date and the presidential election commission starts its work on 18 February as per the amended constitution," he added.
When asked if the delay would result in a constitutional problem, as the article no.230 stipulates that elections should take place one month after the amendments are approved, Awad said the constitution gave a period from one to three months to start the measures and did not set the date of 18 February.
The legal committee, according to Awad, rejected the proposal conditioning that sons of whoever runs for president should not be holders of two citizenships. He explained that this would be a constitutional violation, as constitution stated that presidential hopefuls should be Egyptian, born to Egyptian parents and that none of his parents or wife should be holders of nationality of another country.
The committee also responded to proposal on reducing the electoral campaigning from one month to three weeks, Ali said adding that the committee is mulling constitutionality of the proposals like banning challenges against the committee decisions. Regarding proposal on health condition of the candidate, Awad added that this issue is still being mulled.
Among the proposals are raising the ceiling of the electoral campaigning from LE10 million to LE50 million, Awad said indicating that others recommended reducing it due to the economic situation of the country.
Edited translation from Al-Masry Al-Youm