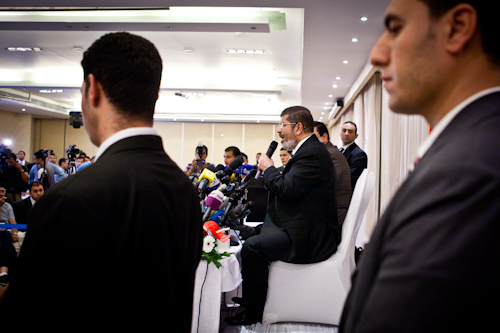 The Presidential Elections Commission on Wednesday discussed appeals against the electoral process that were submitted yesterday by Mohamed Morsy's legal representatives.
Muslim Brotherhood lawyer Abdel Moneim Abdel Maqsoud said he reported to the commission that army and police personnel, who are banned from voting, were found casting their votes for Ahmed Shafiq, and also alleged there were cases of buying votes in violation of the law.
"The commission listened carefully to us," Abdel Maqsoud said.
Abdel Maqsoud also said he has 13,099 official reports from the sub-districts and another 352 from the main districts nationwide, all signed and sealed by judges, that confirm Morsy's victory.
Edited translation from Al-Masry Al-Youm