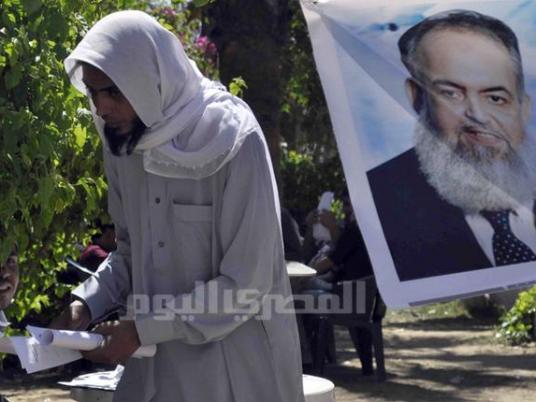 Presidential hopefuls have filed more than 250,000 total signatures from supporters since the nomination process began on 10 March, said Farouk Sultan, chairman of the Presidential Elections Commission.
The elections slated for 23 and 24 May are the first presidential elections since the resignation of former President Hosni Mubarak. Candidate applications will be accepted until 8 April.
Presidential candidates are required to collect at least 30 signatures from members of Parliament or 30,000 notarized signatures from citizens in 15 different governorates.
The commission reported in a statement Wednesday evening that 30,000 signatures had been filed by potential candidates on Tuesday alone, according to a Notary and Registration Authority committee. The statement said 976 citizens had applied to run in the race in the 12 days since official nominations opened.
The commission also received complaints from Egyptian citizens living abroad saying their signatures were not being accepted if they used their passports as identification, and that they were being asked to provide their national ID cards instead. The commission explained that the national ID card number was a requirement for voter registration.
A number of presidential candidates also complained that their rivals were paying citizens for their signatures.
Translated from Al-Masry Al-Youm