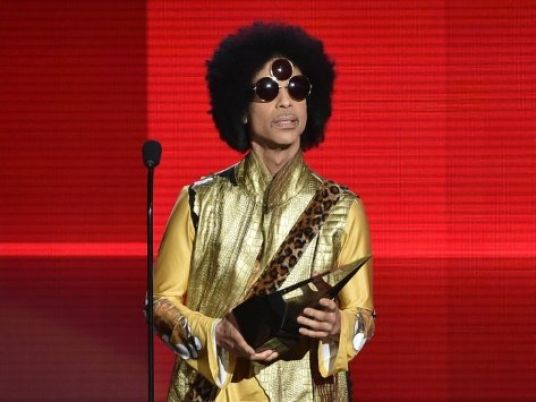 Prince has rescheduled aborted concerts featuring the maverick pop star alone on piano, but this time he will perform at his home studio instead of Europe.
After days of hints on social media, Prince announced that he will play two back-to-back shows Thursday at his Paisley Park complex in a suburb outside Minneapolis.
Prince had initially planned a tour of Europe in November and December which the Purple One would sing and play piano without further adornment, in a first since his rise to stardom three decades ago.
Acclaimed as a guitar virtuoso and dancer, Prince had explained that he had grown accustomed to favorable reviews and wanted a musical challenge.
But Prince abruptly postponed ticket sales minutes before they were due to start for the first European dates, outraged that resellers were already offering tickets at prices far above face value.
He later canceled the whole tour, which would have taken him to at least 11 countries, as he cited the November 13 attacks on Paris that included an assault on the Bataclan concert hall.
Prince announced the Paisley Park concerts on Saturday over social media, with tickets quickly selling out.
Prince, on a dedicated website for the concerts, said there would be no actual tickets and that Paisley Park would instead keep a list of buyers at the door with name changes forbidden.
Built after the huge success of Prince's 1984 album "Purple Rain," Paisley Park has been the Minneapolis-born star's primary center of creative output with state-of-the-art studios, a concert space and a secure vault for his master recordings.
Paisley Park looms large in the imagination of Prince fans as well as many ordinary people in Minneapolis and adjacent St. Paul, for whom a chance to see the reclusive pop star's inner world can be a once-in-a-lifetime experience.
Prince has nonetheless been opening up Paisley Park with growing frequency. In September he welcomed fans for a three-day "international dance party," and in November announced his European tour with a pajama party for journalists that reportedly culminated in a screening of the latest James Bond film "Spectre" at a nearby cinema he rented out for the occasion.
Prince has in recent years battled ticket scalpers by announcing his concerts only a few hours before taking stage.