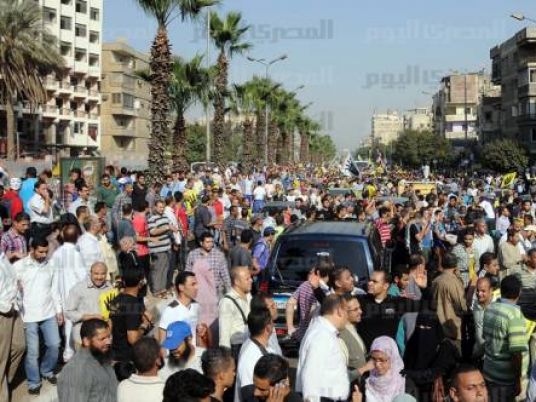 The National Alliance to Support Legitimacy, an alliance formed following the ouster of President Mohamed Morsy in July, called on Thursday for protests over the next week under the slogan "Long live the struggle of students."
The call comes as pro-Morsy students escalated protests at Egyptian universities, and after three blasts hit Cairo University killing a police officer and injuring five others.
"Lets rise up in a new revolutionary week starting Friday under the slogan (Long live the struggle of students) to support the resolution of the student movement, led by the students of Al-Azhar," a statement published by the alliance Thursday read.
"We must have absolute faith in the inevitability of a revolution to protect the nation and future generations from the threat of the coup, the mafia of corruption and bloodshed, and the failure of the putschists in everything," the statement added.
Pro-Morsy students have been staging protests in Egyptian universities since his ouster, during which many students have been killed in clashes with the security forces.
The alliance has been calling for weekly protests as well since Morsy's ouster in 2013.
Edited translation from Al-Masry Al-Youm