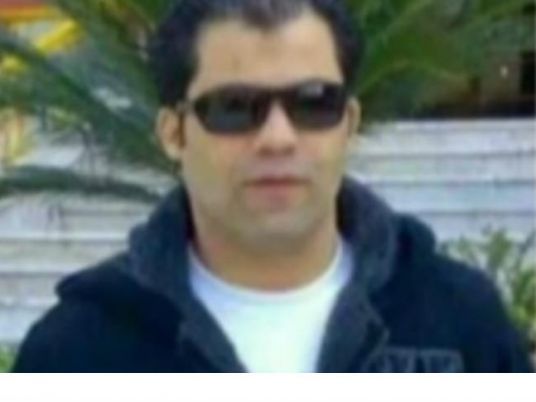 Top prosecutor Hesham Barakat issued an order seizing the property and funds of fugitive businessman accused of fraud Ahmed Mostafa Ibrahim, known as Ahmed al-Mestrayah.
The prosecutors are investigating claims filed against Ibrahim accusing him of collecting large amounts of money in Upper Egypt and other governorates to allegedly etablish investments for the victims.
An arrest warrant has been issued against the defendant based on investigations conducted by the the financial and business affairs prosecution and the police that verified the claims.
Ahmed al-Rayan
Ibrahim's case recalls the case of Rayan, a late businessman who was jailed for 21 years for issuing checks without balance and fraud.
In 1989, official investigations revealed that the depositors' money obtained by Rayan was in vain after Rayan used the money in speculations in global stock markets, and transferred large amounts to foreign banks.
According to investigations Rayan transferred was LE3.28 billion.
Rumors were circulated that the reason behind the government's shedding light on Rayan's case was the government's vengeance for a maize deal between Rayan and the Bank for Development and Agricultural Credit in 1986 and 1987, a deal that caused crisis in the country's main crop at that time.
Rayan was arrested in 1989 and tried over fraudulent money investment schemes and stayed in prison for 21 years. He was released in August 2010 and died on June 6, 2013.
Baraka Design company produced TV series about Rayan's life, starring late actor Khaled Saleh, which angered Rayan's family and prompted them to file a lawsuit against producers. Rayan's family accused producers of circulating wrong information about the Rayan family.
Emirates Heights Company owner
In November 2013, a number of citizens filed complaints against Samy Mohamed Ahmed al-Qerainy, the owner of the Emirates Heights company over the delayed handover of houses in the North Coast worth LE1.5 billion.
The top prosecutor issued an order seizing Qrainy's property and funds over charges of fraud.
Investigations revealed the defendant faced financial obstacles and could not complete the project.
The defendant used large sums of money, that he received from applicants over houses, in propaganda for the project despite the suspension of the project. He was released in January 2014 on bail pending investigation in fraud charges.
Singer Hatem Fahmy
In May 2014, Nasr City Misdemeanor Court sentenced Fahmy and 11 others to three years in prison over fraud on the internet through Global Company, an online marketing company.
The defendants allegedly collected LE260 million from the victims, according to investigations.