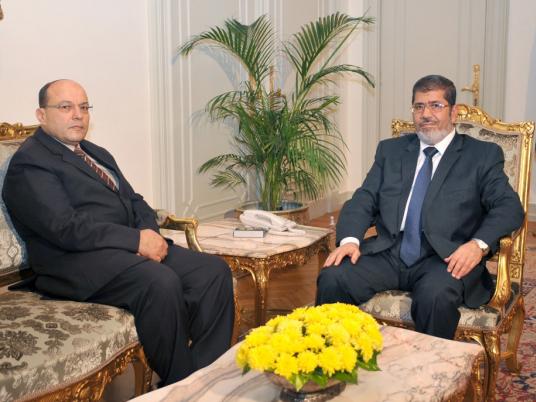 Prosecutor General Talaat Ibrahim Abdallah referred to investigators Sunday a complaint that people from the judiciary, politics and journalism are "plotting to overthrow the government."
Judicial sources told the media that Abdallah instructed the North Giza public prosecutor to start a judicial investigation into the report, which was submitted by lawyer Hamed Seddiq.
The list of people accused in the report include Tahani al-Gebali, vice president of the Supreme Constitutional Court; Ahmed al-Zend, head of the Judges Club; Mostafa Bakry, editor-in-chief of Al-Osbou newspaper; Shawqy al-Sayyed, secretary of former presidential candidate Ahmed Shafiq; Hamdeen Sabbahi, former presidential candidate; and lawyer Mortada Mansour.
The report accused the public figures of "conspiring with others, and planning to overthrow the government, create chaos, sabotage the country, threaten the people, shed blood and destroy public and private property."