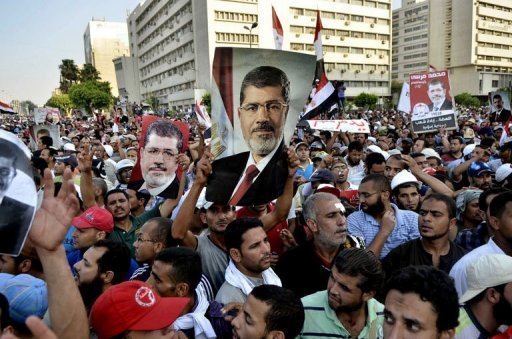 Public prosecutors have ordered the detention of three more Muslim Brotherhood figures for 15 days pending investigations.
Helmy al-Gazzar, Mohamed al-Omda and Abdel Moneim Abdel Maqsoud all face charges of inciting violence around Cairo University, where 21 people were killed and many more injured.
South Giza Prosecution officials have accused the three suspects of inciting murder, possession of firearms, thuggery and attempted murder.
Authorities reportedly questioned the Brotherhood figures at Tora Prison until the early hours of Saturday, after they were arrested on prosecutors' orders.
Gazzar, Omda and Abdel Maqsoud have denied their charges.
Edited translation from MENA