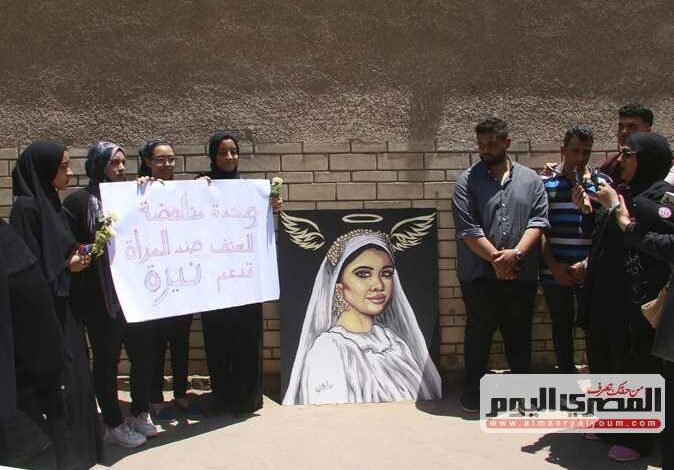 The Egyptian Public Prosecution is expected to appeal against the death sentence for the murderer of Mansoura University student Naira Ashraf within the next 60 days.
The Mansoura Criminal Court on Wednesday read its verdict against the murderer of Ashraf, after a very short historical trial period.
The Court on Tuesday June 28 sentenced Mohamed Adel to death by   by hanging.
The court referred the verdict to the Grand Mufti who approved it.
The Law on Appeal Procedures and Cases before the Court of Cassation obliges the Public Prosecution to appeal the verdict of the defendant before the Court of Cassation.
Article 46 of the Law of Appeal Procedures and Cases before the Court of Cassation specify that "without prejudice to the foregoing provisions, if the sentence is a death punishment, the Public Prosecution must submit the case to the Court of Cassation, accompanied by a note with its opinion on the ruling, within 60 days from the date of the ruling."
On Sunday, June 26, the defendant admitted to committing the crime, claiming he was forced to defend himself after he was apparently threatened by thugs that were after him to harm him.
He claimed he brought a knife with him on the day of the crime to defend himself, and attacked the victim after she insulted him.
The Public Prosecutor referred the defendant Mohamed Adel on Wednesday June 22 to trial before to the Criminal Court over charges of the premeditated murder of Ashraf.
The referral decision came 48 hours after the accident. Coordination was also made with the competent court of appeal, and the first court sessions were set.
The Public Prosecution had already established evidence from 25 witnesses before the accused gave  testimony.