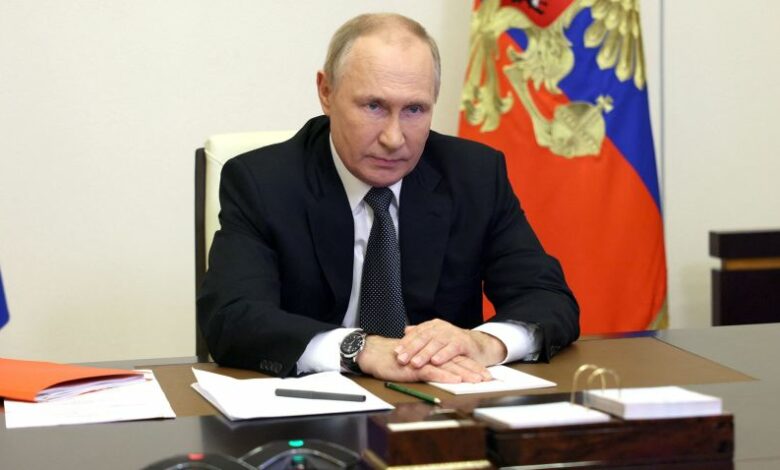 Russian President Vladimir Putin signed a second decree on Wednesday which, among other things, imposes restrictions on movement in and out of eight regions adjoining Ukraine.
The movement restrictions apply to the southern Russian regions of Krasnodar, Belgorod, Bryansk, Voronezh, Kursk and Rostov — which border Ukraine — and the territories of Crimea and Sevastopol, annexed by Russia in 2014.
What the decree outlines: The decree published on the Kremlin's website listing other measures as: "strengthening the protection of public order and ensuring public security, the protection of military, important state and special facilities, facilities that ensure the vital activity of the population, the functioning of transport, communications and communications, energy facilities, as well as facilities that pose an increased danger to human life and health and to the natural environment" as well as the "introduction and maintenance of a special regime for entry into and exit from the territory, as well as restriction of freedom of movement on it."
This is the second decree signed by the Russian president today in regards to changes and restrictions in Russian regions. He also signed a decree Wednesday imposing martial law in the four Ukrainian regions that Moscow claims to have annexed in defiance of international law — Luhansk, Donetsk, Kherson and Zaporizhzhia. Russia does not fully control these territories and Ukraine continues to advance in its offensive of these regions.
Russian presidential press secretary Dmitry Peskov told RIA Novosti Wednesday that Russia does not intend to close the borders in light of the introduction of martial law in four regions.