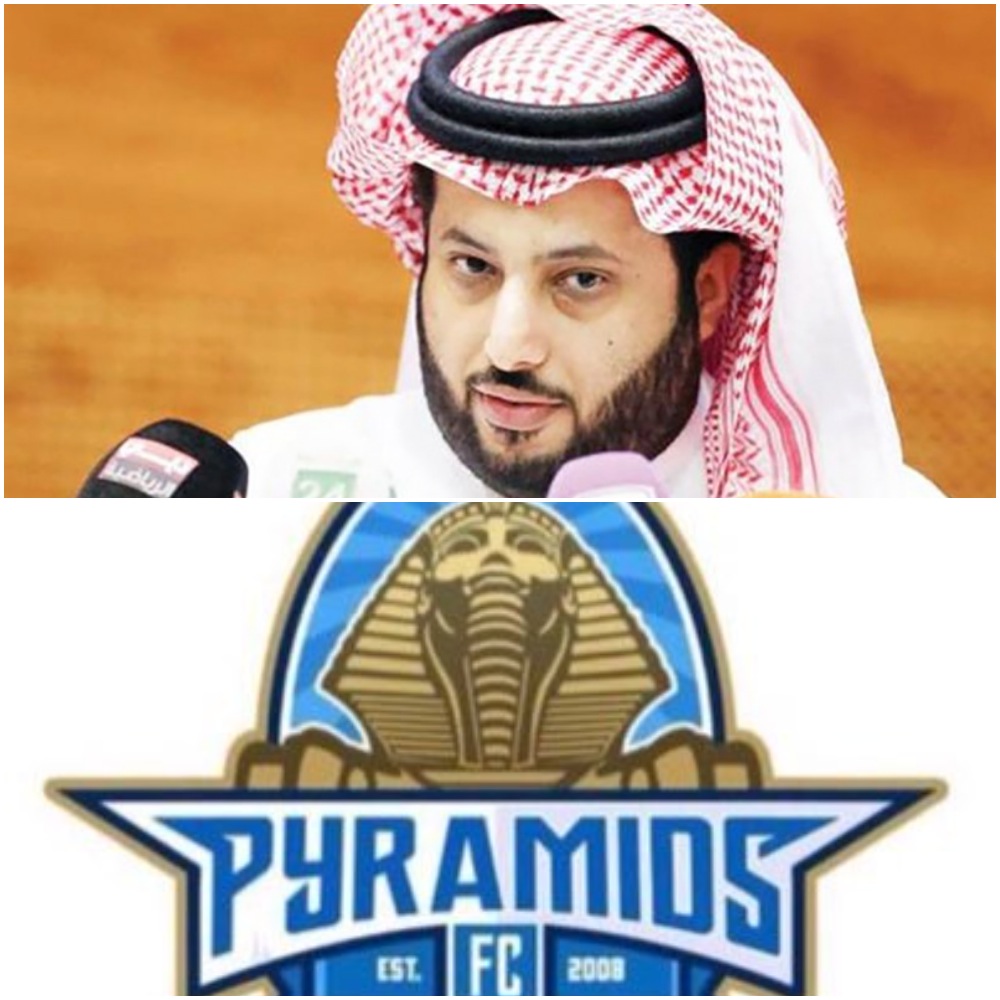 Hours after tensions flared between Turki al-Sheikh, Chairman of General Authority for Entertainment and presenter Ossama Kamal, ownership of the Pyramids Club has transferred to from al-Sheikh to Emirati investor Salem al-Shamsi, the club announced in an official statement Friday.
Presenter Ibrahim Fayek revealed that al-Sheikh withdrew from Pyramids Club in addition to liquidating all his investments in Egypt upon quitting Pyramids leadership on Thursday night.
It is likely that al-Sheikh's decision came following controversial statements highlighted by Kamal on his TV program "DMC Evening" at DMC channel.
"Why would the Egyptian Football Association (EFA) exclude al-Ahly Club from the African Championships, is it to get another competitor club instead?" Kamal said, expressing his confusion regarding the association's aim to exchange a match in the league with another in Egypt's Cup.
"Is it a condition set by the foreigner investment in Egyptian football to grant the investor the league's winning title?" he added, stating that such procedures are heart-breaking.
Right after Kamal's episode, al-Sheikh uploaded a video on his official Facebook account, asserting that he would no longer involve himself in such headaches, saying "May God never break anyone's heart".
He also thanked the officials he cooperated with in Egypt, such as the head of Zamalek Club, Chairman of Egyptian Football association Hany Abu Reeda, alongside Pyramids players, several artists, presenters and old players.
The EFA had made several modifications regarding the leagues matches including exchanging a match between al-Ahly and Pyramids in the league which was scheduled to be held in February 28 with another match between the same teams in Egypt's Cup.
This action sparked outrage from many football officials, particularly by Mahmoud al-Khatib, head of al-Ahly administration, who criticized the decision in an official statement after an emergency meeting held on February 9.
al-Ahly had continued insisting to normally play the league's match with Pyramids FC, according to the schedule released by EFA. The EFA previously stated that any club that wouldn't participate in the league would be firmly prohibited from playing in the African championships.
The tensions began after al-Sheikh had purchased al-Assiouty, a small local club in Upper Egypt and renamed it as the Pyramids Club, establishing a new broadcasting channel and signing players from various foreigner clubs with over-priced contracts.
Last summer, the Pyramids sports channel was introduced to Egyptian television with surprising decisions, such as the selecting Hossam al-Badry, former coach of al-Ahly Club, as chairman.
The Pyramids FC showed off its capabilities to compete with al-Ahly, which was known for its dominance between the other Egyptian clubs.
Back in September 2018, al-Sheikh threatened on Facebook that he would pull out all of his investments from Egypt, claiming that he is facing new challenges almost daily and wished to end the headache; he later said he would not sell the Pyramids club.