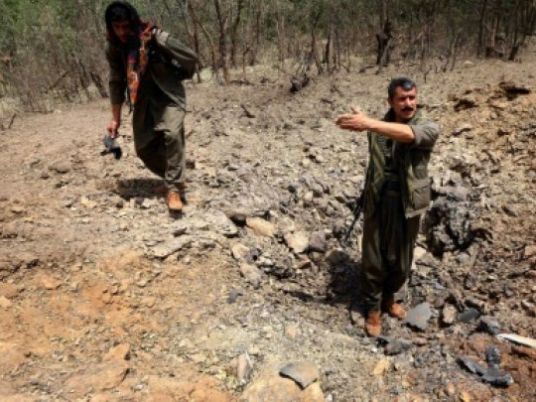 Qatar has broken ranks with the Arab League to give close ally Turkey its full support for air strikes in northern Iraq, according to an official foreign ministry statement.
On Tuesday, the Arab League condemned Turkey's actions and called on Ankara to recognize the sovereignty of Iraq.
The Arab League, which Qatar has been a member of since 1971, also called on Turkey and Iraq to increase cooperation in order to try and preserve peace.
In the statement released by Qatar's official news agency late on Tuesday however, Doha distanced itself from the Arab League declaration.
"The statement issued… on behalf of the Arab League was not discussed with the League member-states before releasing it," it read.
"Qatar reiterated its full solidarity with the Republic of Turkey for its actions and measures to protect its borders and preservation of its security and stability."
Relations between Qatar and Turkey have grown increasingly warm in recent years and 2015 has even been named by the countries as the "Qatar-Turkey Year of Culture".
Turkey carried out the air strikes in recent weeks, claiming they were targeting militants from the Kurdistan Workers' Party (PKK) in northern Iraq.
Iraqi Kurdish officials claim civilians were killed during the raids.