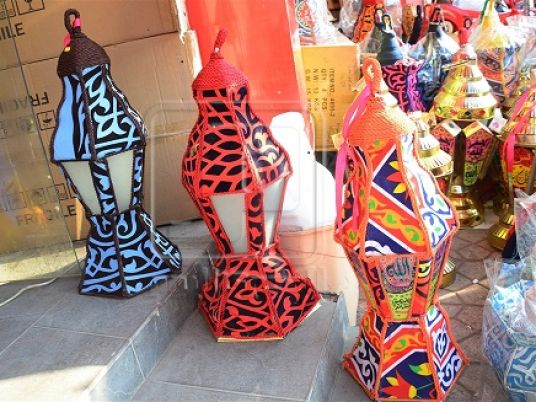 In the run up to Ramadan, Cairo's streets are always alive with Muslims making preparations for the holy month and its associated festivities. Aside from dried fruit, desserts and a plethora of other food-related essentials, celebrators can be seen buying decorations, presents and the ultimate symbol of the Ramadan spirit — lanterns.
While Cairo's many gift shops carry their fair share of decent lanterns, the open-air marketplaces in Downtown are among the best places to make a purchase this year, offering a wide variety of shapes and styles, as well as good value for money.
Lanterns of all sorts have flooded the markets of Sayeda Zeinab, Al-Attaba and Al-Mosqy Square, including many traditional styles, some more unauthodox options, several that verge on bad taste — and just a few that hardly qualify as lanterns at all.
"Everyone celebrates in Ramadan and they all want a lantern," explains Mohamed Abdel Fattah, the owner of a gift shop at the Sayeda Zeinab market. "My shop covers a wide range of budgets, and definitely some styles and sizes are more popular with some buyers than with others."
Abdel Fattah says that copper lanterns remain quite popular this year, making good gifts, despite being heavier than other lanterns. Copper lanterns are also a little bit more expensive than others of the same size, costing between LE85 and LE300 according on size.
Another favorite that has returned this year is the plastic singing lantern, which runs on batteries, flashes colourful lights and plays recordings of traditional Ramadan songs. Abdel Fattah explains that the plastic ones are usually purchased for children as they often have to be replaced after a few weeks.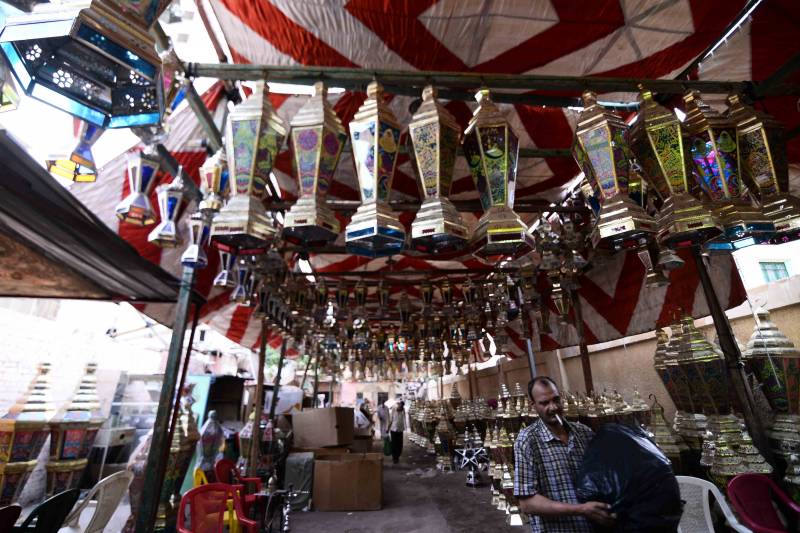 "We always end up selling a lot of the plastic ones that sing. Those ones are easy enough; we either buy them from al-Mosqy and sell them here or we buy the parts and assemble them in my workshop," says the ominously named, Al-Ghareeb, who not only sells lanterns from his stall in Sayeda Zeinab market but also makes his own lanterns out of a small workshop in the area.
According to Al-Ghareeb, wooden lanterns have greatly increased in popularity this year. And truly enough, the market stalls have on offer a large variety of wooden lanterns, some fitted with coloured glass, others draped with cloth and yet others decorated with colourful beads.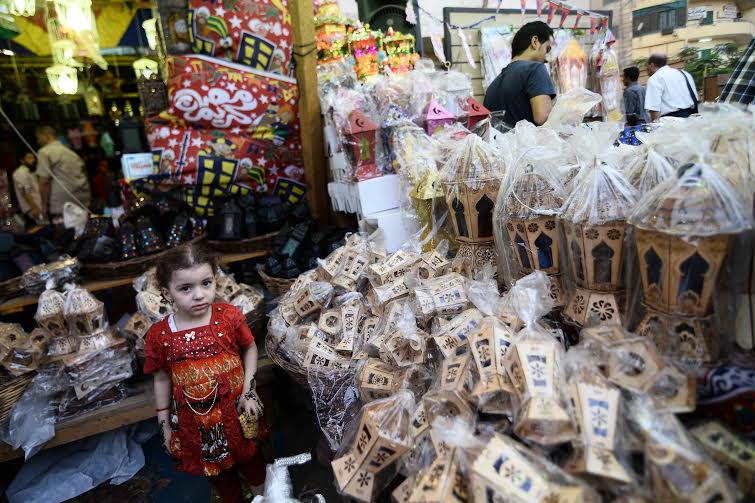 Lantern salesman, Mohamed Ashraf specializes in larger items that are mainly made of metal: copper, iron, bronze, etc. Ashraf's lanterns cost from LE650 to LE6,000, ranging in height from 75 cm to 1.5 meters. He says he sells mainly to hotels, who pre-order larger lanterns for their Ramadan decorations; he also supplies various restaurants and cafes around Cairo.
The definitive trend this year, though, is the use of the kheyameyah pattern, a popular pattern in Islamic culture, often used to make traditional funeral tents; derivatives of this pattern are extensively used in Islamic-style decorations. Cloth woven into the kheyameyah pattern can be seen draping many lanterns of all the different sizes this year.
Al-Ghareeb confirms a marked increase in the popularity of this pattern, saying, "I worked on a large number of kheyameyah designs this year. People really like it as a style. It's a change from other styles that people may have gotten used to by now — more colours."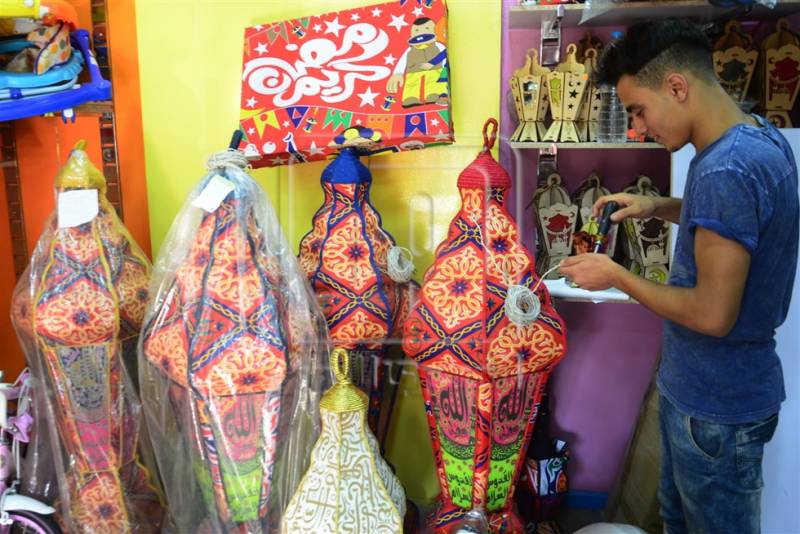 It's important, however, to note the less traditional designs included in this year's offering, some of which are quite unusual. They include some formed of wire threaded with beads of different colours, creating a somewhat opulet effect.
Others, formed of transparent plastic, take the form of a Sinbad-esque city that lights up in psychedelic fluorescent colours, creating a dream-like effect. Ashraf says these are among the least popular this year, since customers seem to find them bizarre.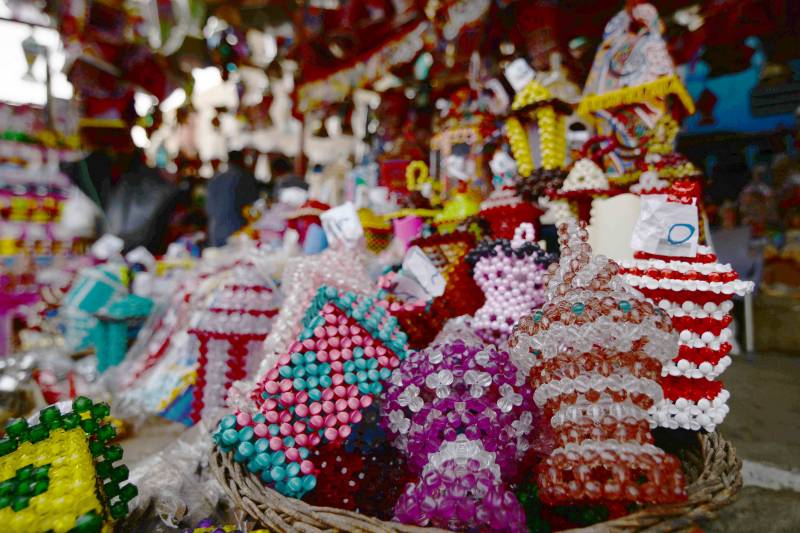 Meanwhile, some have forsaken any resemblance to the traditional lantern shape, appearing instead as popular cartoon characters such as Cinderella or the Powerpuff girls. When asked how these are passed off as lanterns, Ashraf replies: "I don't know, kids seem to like them. But yes, I don't see how people think they are lanterns at all."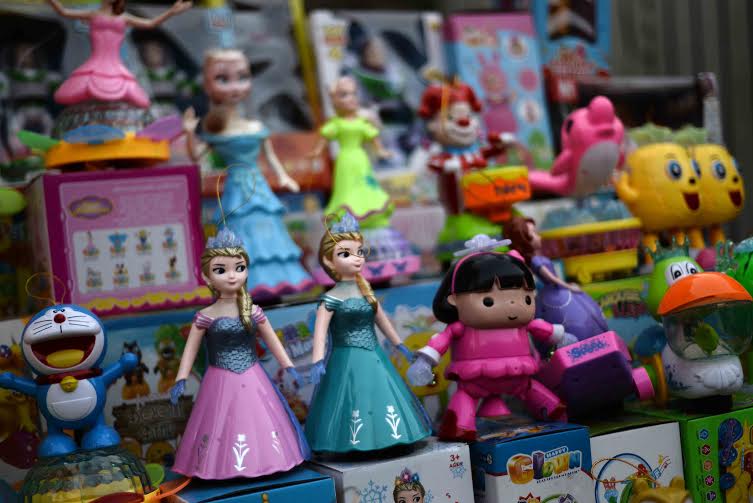 The final word goes to Salama Ibrahim, 31, who feels there is something to be said for tradition and continuity where Ramadan decor is concerned.
"Every year, different styles come and go," says Ibrahim. "I think people ought to stick to the regular ones. Ramadan is traditional after all. I quite like the kheyameyah lanterns. It's a popular pattern for Ramadan and it seems to fit. I don't know about some of these other ones."
Another Ramadan is here, so go out, buy a nice lantern and celebrate!