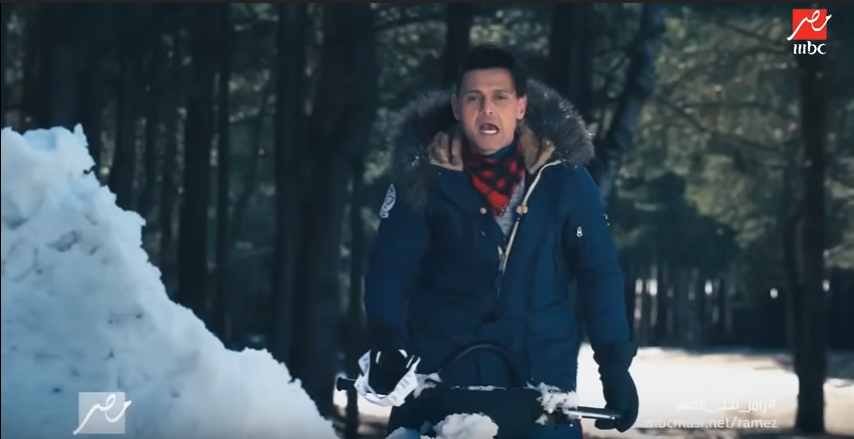 A wave of criticism swept the media regarding violations exhibited in the Ramadan prank show "Ramez Taht Al-Sefr" (Ramez under Zero Degrees), prompting the Supreme Council of Media Regulation and the Media Syndicate to take action against it.
These violations included verbal abuse towards Ramez's guests and an alleged suggestive tone towards female guest Yasmine Sabry, a well-known Egyptian actress.
"It is the syndicate's duty to follow media professionals and make its decisions about them accordingly and then coordinate with the Supreme Council of Media Regulation regarding any professional violations that went unpunished by the channels."
President of the Supreme Council of Media Regulation Makram Mohamed Ahmed said that the council is currently looking into the lawful status of the show "Ramez Taht Al-Sefr" and that friendly talks with the MBC channel are also underway.
Ahmed added that any show that is aired for Egyptians must obey the Supreme Council's rules, adding that a committee has been formed to look into the show's previous episodes.
"Ramez Taht Al-Sefr" is a prank show presented by actor and prank show host Ramez Galal. Galal pretends to be Egypt's national team coach Hector Cooper and puts his guests (mostly actors and footballers) through a series of traumatic experiences by pretending they got stuck in icy Russia and that their lives were in danger. The prank even includes a false bear attack, among other things.
Galal gained both popularity and criticism when he began doing prank shows in 2011. Some accused his shows of taking it too far while others enjoyed the entertainment. He has had successive successful prank shows such as: "Ramez Kalb Al-Asad" (The Lion's Heart) in 2011, "Ramez Ankh Amoun" in 2013, "Ramez Kersh Al-Bahr" (Ramez the Sea Shark) in 2014 and "Ramez Taht Al-Ard" (Ramez Underground) in 2017.