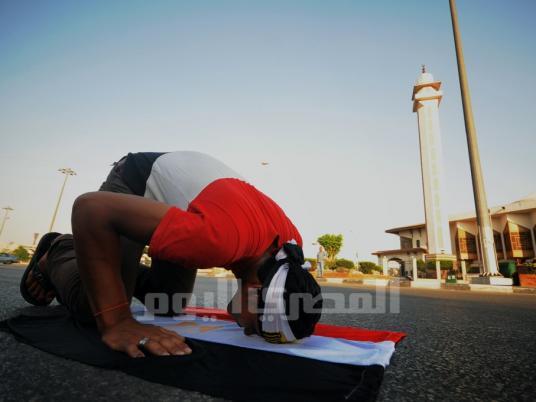 A female patient had a rare fatty tumor of peripheral nerves weighing 2.2kg removed from her back in a surgery by a medical team from the Department of Plastic Surgery at Aswan University Hospital.
The tumor was removed from the patients back, adjacent to the spine which suffers from congenital malformations.
The medical team included Plastic Surgery Consultant Dr. Ahmed Qenawy, Associate Professor of Plastic Surgery Yasser Ezzat and a number of Cosmetic Department physicians in collaboration with the medical staff of the Anesthesiology and Intensive Care departments.
Qenawy said the patient was suffering from a severe spinal deformity and neurofibromatosis — a rare genetic disease that causes multiple tumors in the body.
The heavy tumor had caused the patient to develop painful ulcers, preventing her from living a normal life, he added.
The Anesthesiologists Department of at Aswan University Hospital anesthetized the patient despite the congenital deformities to the patient's rib cage, Qenawy mentioned.
The tumor was removed, then the open wound in her back was closed through a tissue transfer,said Qenawy, pointing out that the surgery took two and a half hours.
Edited translation from Al-Masry Al-Youm