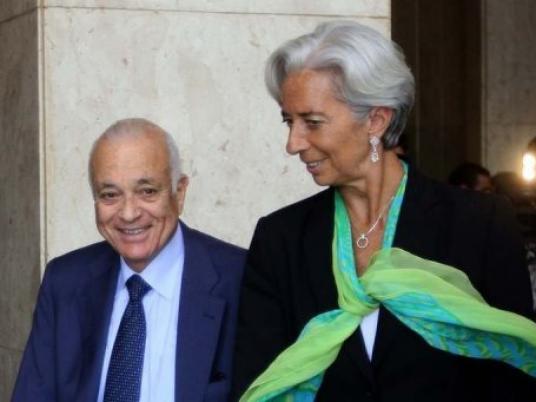 Egypt's extended election timetable could delay a $4.8 billion IMF loan agreement until the third quarter, Fitch Ratings said Wednesday, warning that such a deal is becoming more pressing as financial conditions deteriorate.
In a statement, Fitch said a deal with the International Monetary Fund was vital for a sustained improvement in Egypt's balance of payments, and to prevent uncontrolled currency depreciation.
"The need for an IMF deal is becoming more pressing in the absence of further pledges of bilateral support beyond a reported agreement by Qatar to buy $2.5 billion Egyptian treasury bonds in March," it added.
The rating agency said it had expected Egypt to reach an agreement with the IMF in the second quarter of 2013.
Further delay to the agreement as a result of the long election and a planned boycott by main opposition groups would heighten risks to Egypt's fiscal and external financing positions, it warned.
Fitch cut Egypt's sovereign credit rating by one notch to B on 29 January, citing weakening public finances, pressure on reserves and ongoing political upheaval. It also assigned the country a negative outlook, indicating the potential for further downgrades in the next 12-18 months.
Parliamentary elections are due to start in April in a four-stage process after which the new parliament is expected to convene in July. The country's main opposition groups plan to boycott the elections.
"Finalizing a program would probably be more straightforward after contested elections that produced a government with a clear mandate to conclude a deal," Fitch said.