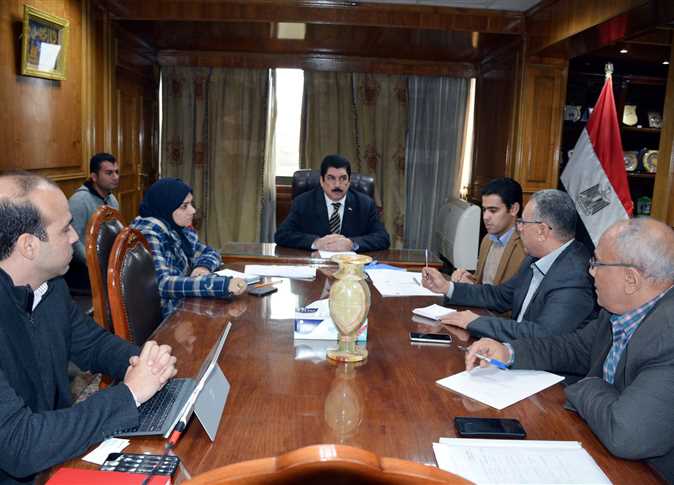 Qalyubia governorate is in the process of establishing a waste recycling plant covering three stages; collecting garbage, recycling it and generating alternative energy, Qalyubia Governor Alaa Abdel Halim announced.
One of the companies specialized in this field will establish the plant at a capacity of 4,000 tons of garbage a day, he said, adding the same recycling plant have been established in several other governorates.
Halim met with the company's officials on Wednesday to discuss establishing the plant.
The meeting was attended by Eman Rayyan, Deputy Governor of Qalyubiaa, Adel Sabra, Director General of Finance and Administration, and Islam Ragab, Director of the Department of Cleanliness and Beauty of Qalyubia governorate.
Halim said that the project includes the establishment of a line for alternative fuel production from waste that can produce energy. The plant will solve Qalyubia's cleanliness issues as it can absorb 4,000 tons of solid and organic waste daily.
Establishing the plant aims to provide a healthier environment and prevent the burning of waste, especially in slums.
The governor also discussed cooperating with the company to launch a smartphone application through which citizens can send images of a place with garbage, specifying the address in detail so local authorities can clean and remove garbage and then send back an image of the area after being cleaned.
Edited translation from Al-Masry Al-Youm