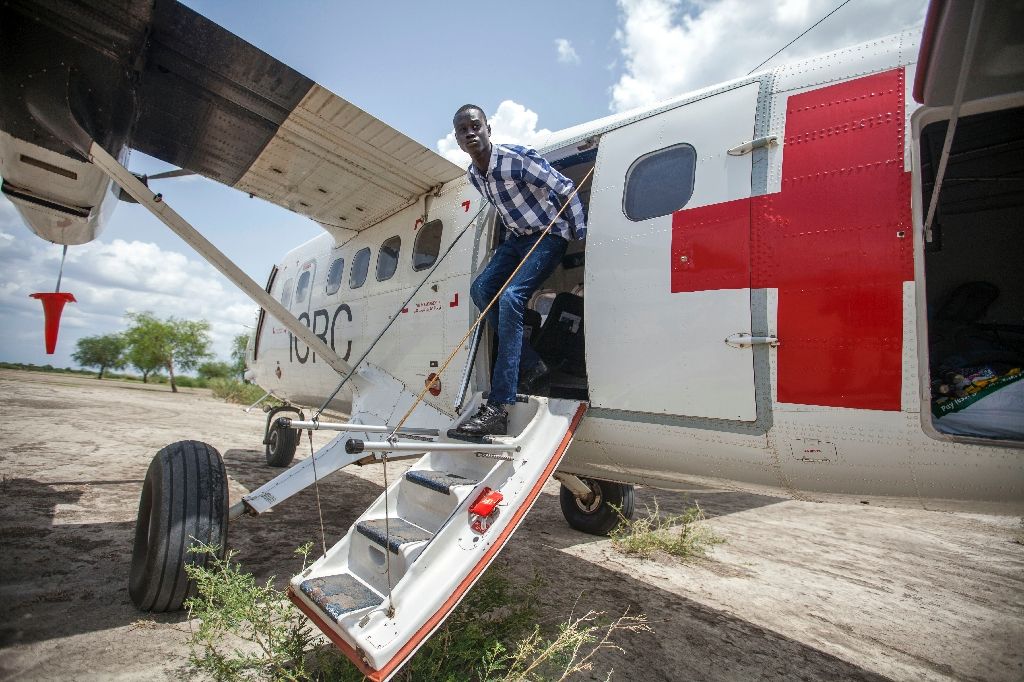 The International Committee of the Red Cross (ICRC) said on Saturday one of its drivers was shot dead when a convoy of their vehicles was ambushed in South Sudan's Western Equatoria State.
The ICRC said Lukudu Kennedy Laki Emmanuel was killed when the convoy of nine trucks and a four-wheel-drive vehicle was shot at by unidentified gunmen while returning from Western Equatoria on Friday.
"We are shaken and distraught by the killing of our colleague who was traveling in a convoy of vehicles which were clearly marked with the Red Cross emblem," François Stamm, ICRC's head of delegation in Juba, said in a statement.
The Western Equatoria region borders Central African Republic and the Democratic Republic of Congo.
South Sudan became independent from neighboring Sudan in 2011 following decades of conflict.
The new nation slid into civil war less than two years later, after President Salva Kiir fired his deputy, Riek Machar.
The conflict has often followed along ethnic lines, killing tens of thousands and forcing nearly a third of the population of 12 million to flee their homes, with Uganda alone hosting 1 million South Sudanese refugees.
South Sudan also continues to be one of the most dangerous places for aid workers.
Since the conflict began in December 2013, at least 82 aid workers have been killed, including 17 in 2017 – most of them South Sudanese, according to the United Nations Office for the Coordination of Humanitarian Affairs (UN OCHA).
"Since January, 27 security-related incidents have forced the relocation of some 300 aid workers. These incidents signify a worsening operating environment for humanitarians in South Sudan," the UN OCHA said in a statement on Friday.