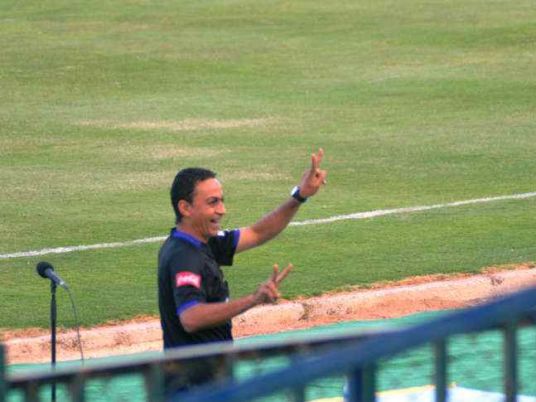 Referee Mohamed Ali Shatta, known as Dalas, flashed an unusual hand signal to avoid making the Rabaa al-Adaweya salute while refereeing a match between Gouna and Military Production clubs on Monday.
Shatta raised two fingers of each hand to mark a four-minute extra time.
After the match, Shatta said the decision was made bearing in mind that the four-fingered salute became a crime according to law.
The match ended with a 1-0 victory for Gouna.
Edited translation from Al-Masry Al-Youm