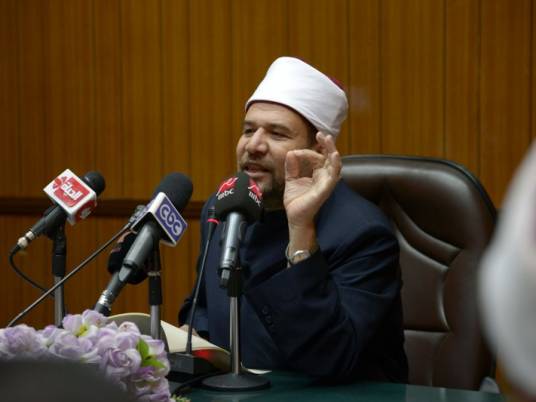 Religious Endowments Minister, Mohamed Mohktar Gomaa, has said that atheism and terrorism are two imminent dangers facing the Arab World, stressing that both were the byproduct of imperialism.
The minister, in press statement issued on Sunday, said "invisible powers" have been feeding atheism in the Arab region with the aim of breaking down the military, economic and intellectual structures of Arab societies. He added that those "powers", whom he did not name, resort to atheism to achieve what they fail to accomplish through backing terrorism.
"Atheists' disbelief in the existence of Allah makes them a danger to properties and nations," the minister said, urging religious and cultural institutions to unite in face of atheism, which he labelled as "a growing phenomenon in the Arab World".
Edited translation from Al-Masry Al-Youm