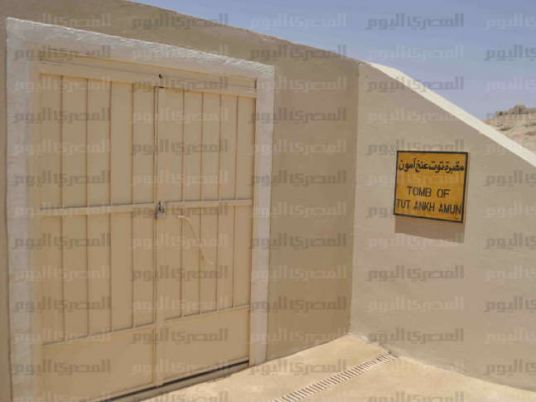 A US archaeological institute began renovating the tomb of famous Pharaoh King Tutankhamun in Luxor on Thursday.

The J. Paul Getty Institute will supervise the renovations at the tomb, located in Luxor's Valley of the Kings.

The Antiquities Ministry closed the tomb's access to local and foreign visitors until the month-long maintenance work is completed.

The renovations will include changing the tomb's floor and transferring the king's mummy to a side compartment away from the working site.
Edited translation from MENA