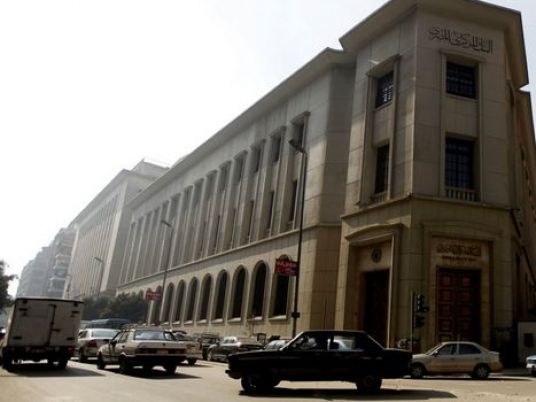 A group of army generals and senior government officials are using almost 7,000 unaudited accounts in the Central Bank of Egypt and the country's state banks to stash at least US$9.4 billion in state funds to spend at their personal discretion, according to a lengthy exposé published in Africa Confidential with US-based foundation Angaza File.
These events took place one year before billions of dollars of Gulf aid poured into Egypt and one year after the military-backed uprising of June 30, 2013 led to the removal of ex-President Mohamed Morsi, according to the story's findings.
The 7,000-word investigation by Nizar Manek and Jeremy Hodge is being heavily poured over on Twitter. The story digs into the finances of ministries and state organanizations across Egypt's sprawling bureaucracy, focusing especially on the Interior Ministry, Armed Forces and state enterprises such as the Suez Canal Authority, which featured prominently in the recent investment summit in Sharm El-Sheikh. Officials have said they expect the foreign currency-generating, army-affiliated Suez Canal Development Project to represent a third of future investments coming into the country.
In January 2014, the authors of the exposé were forced to leave the country when Hodge, a US citizen, was arrested and briefly imprisoned on charges of 'spreading false news that threatens Egypt's national security.'
Among dozens of sources interviewed, the story quotes government insiders saying these 'slush funds' have been used to stash stolen revenues that never make their way into Egypt's treasury or national budget. But instead, the story reports, these funds are 'private piggy banks' controlled by generals and officials.
This subject was debated by the previous parliament but has never before been systematically investigated. "Many special funds are just fronts for corruption," says ex-Finance Minister Samir Radwan, quoted in the story. "You have a slush fund. People can spend from it, and distribute it amongst themselves."
"We used to see the numbers but we didn't know what the hell they were," Radwan added, recalling when he stepped into the ministry. "We had no control over these funds."
$5.6 billion discrepancy unanswered by Finance Ministry
These findings on 'special funds' could cause jitters among official circles as the government prepares to receive tens of billions in aid and investment after the Sharm El-Sheikh summit, which attracted international investors and world leaders and guarded praise from donors including the International Monetary Fund.
Mid-last year, the Finance Ministry sought to value the size of these special funds and concluded they were not above $3.8 billion. This represents a $5.6 billion discrepancy, according to the report's findings, adding that the Finance Ministry did not respond to the inconsistency.
A source close to the Central Bank of Egypt, who wishes to remain anonymous, told the authors of the report that generals in the Interior and Defense ministries, as well as senior bureaucrats elsewhere, are "free to siphon off national budget funds."
"The monopoly on information is the main issue," the source added.
The issue of special funds and their relation to diverted monies includes international aid contributions. In June 2013, whilst tracking down the whereabouts of 1 billion euros in EU aid, a 50-page EU Court of Auditors report discovered LE36 billion (4 billion euros) in a series of unauditable 'special accounts' existing outside the state budget. But the Luxembourg-based EU finances watchdog's auditors also said the LE36 billion figure was likely much higher, and 'may even have increased recently.'
Manek and Hodge's investigation discloses for the first time figures from the CAO's own records, which put the size of Egypt's special funds much higher, potentially heightening EU and donor worries. These reports are "effectively secret," according to the story, because there is still no parliament and the reports are only provided to President Abdel Fattah al-Sisi.