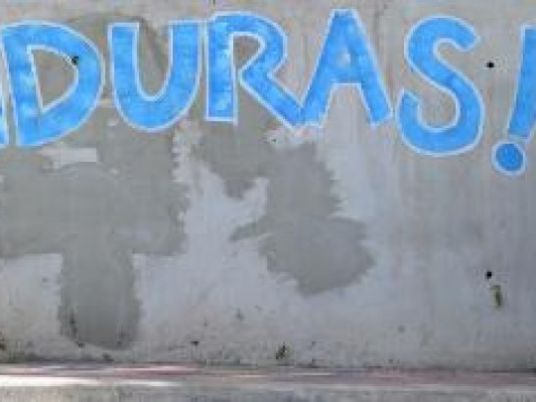 Latin America was the most dangerous place for environmental and land activists, accounting for three quarters of all killings last year, according to a report Monday.
A total of 116 activists were killed around the world last year, with 87 taking place in Latin America, according to the report from Britain-based watchdogs Global Witness.
Honduras was the most dangerous country for land and environmental activists, with the highest per capital death rate in the world.
There were 111 killings reported in the country between 2002 and 2014, according to the report, titled "How Many More?"
"In Honduras and across the world environmental defenders are being shot dead in broad daylight, kidnapped, threatened, or tried as terrorists for standing in the way of so-called 'development,'" said Billy Kyte, campaigner at Global Witness.
He said more needs to be done to ensure activists are protected.
"The true authors of these crimes — a powerful nexus of corporate and state interests — are escaping unpunished. Urgent action is needed to protect citizens and bring perpetrators to justice."
Some 40 percent of those killed were indigenous people. And Global Witness warned the actual number of activists killed is likely higher as many deaths go unreported.
Brazil had the most deaths, with 29 people killed, followed by Colombia with 25, Philipines with 15 and Honduras with 12.
The report said Southeast Asia was the second most dangerous region in the world for land activists.
The group said the total number of deaths was a 20 percent jump from 2013.
Paramilitary groups, police, private security guards and the military were often behind the killings, according to the report.
The report praised Honduran indigenous activist Berta Caceres, and said she has faced repeated threats for her work, including her fight against the Agua Zarca hydro-dam on the Gualcarque River.
"They follow me. They threaten to kill me, to kidnap me, they threaten my family. That is what we face," Caceres said.
She is set to receive the 2015 Goldman Environmental Prize for grassroots environmental activism Monday in San Francisco.
The group said three of Caceres's colleagues have been killed while opposing the project.
Global Witness called on governments to do more to ensure the safety of activists and bring perpetrators — of killings and environmental abuses — to justice.
"Environmental defenders are fighting to protect our climate against ever-increasing odds," Kyte said.
"We need to start holding governments and companies to account for the rising death toll on our environmental frontiers. The secrecy around how natural resource deals are made fuels violence and must end. It's time for the international community to stand up and take notice."