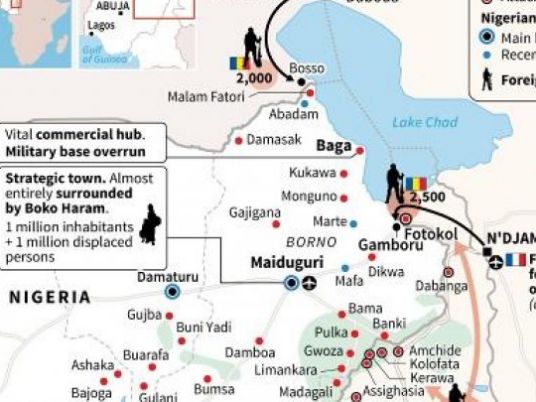 At least 30 people were killed in Boko Haram raids on two villages in northeast Nigerian Borno state near the town of Chibok, a community leader and resident told AFP on Friday.
The attacks on Thursday targeted the villages of Thlaimakalama and Gatamarwa, which were completely burnt by the rampaging militants, Pogo Bitrus, head of the Chibok Elders Forum, said.
"From information coming in from residents of the two villages at least 30 people were killed in the attacks," he added. A resident in Chibok, 15 kilometres (nine miles) away gave the same toll.