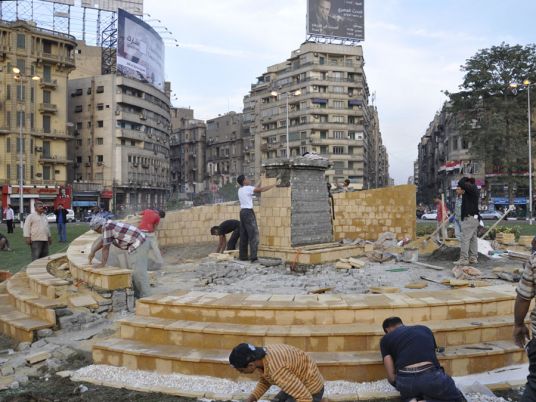 On the eve of the anniversary of the Mohamed Mahmoud clashes, slated for Tuesday, Tareq al-Khouli, 6 April Party Chief, said revolutionaries have decided to set up a mourning tent on Tuesday on Mohamed Mahmoud Street, which saw the killing of dozens of revolutionaries calling for a roadmap during the interim period in 2011 and for setting a time for presidential elections.
Khouli added that the tent will be set up by revolutionary groups and that it will be different from the one set up by the government in Tahrir Square. The group will set it up early on the day to receive condolences over the deaths of the martyrs.
Revolutionaries will gather in Abdeen Square to commemorate the second anniversary in order to avoid bloodshed during expected clashes, like what happened during the 6 Cctober anniversary, Khouli told Egypt Independent.
Revolutionaries, according to Khouli, will call for expediting measures holding the perpetrators of the massacre accountable, with Field Marshal Mohamed Hussein Tantawi, the former defense minister and his deputy Sami Anan at the top of the list. They will also call for penalizing everyone involved in violence before and after Mohamed Mahmoud massacre.