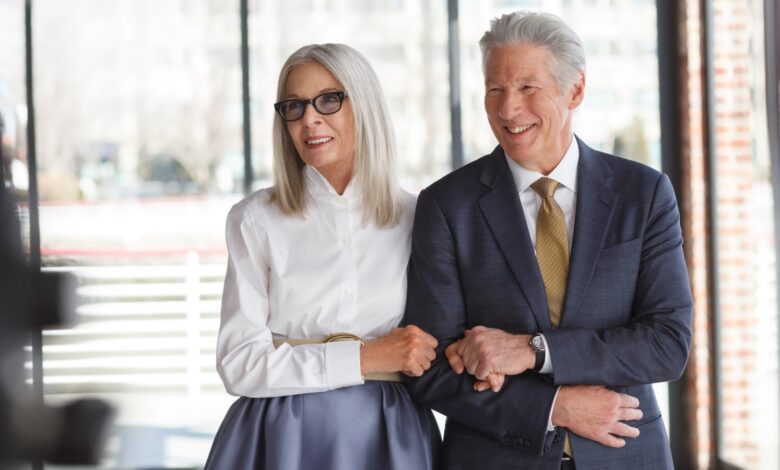 On Wednesday, February 8, Egyptian theaters will screen the American romantic movie "Maybe I Do", as part of the Valentine's Day celebrations.
The film stars Richard Gere, Luke Bracey, Diane Keaton, Emma Roberts, and Susan Sarandon and is written and directed by Michael Jacobs.
The movie began showing commercially in the US on January 27, achieving nearly US$1.5 million in total revenues in the countries where it was shown.
This film is the first cinematic work presented by Jacobs, who is famous for presenting many TV series, including "Boys Meets World", "My Two Dads", and "Charles in Charge".
"'Maybe I Do' looks at love, happiness, and marriage through six vastly different life experiences and perspectives, leading to an interesting balance of comedy and drama," Jacobs said about his new movie.
The film also sees Richard Gere and Diane Keaton re-teaming, 40 years after they made "Looking for Mr. Goodbar", which was shown in 1977.
The story revolves in a romantic comic atmosphere, around "Michelle" and "Allen" who are characterized by Emma Roberts and Luke Brassey, who decided. After a recent dispute, to take the step of marriage, and to invite their parents to dinner, but the invitation takes a radical turn as the trailer reveals that the two families already know each other.
As things take a turn for the worse, the parents must help advise the young couple as they try to keep secrets from each other.
The film will be screened limitedly in Egypt at 23 cinemas per day.