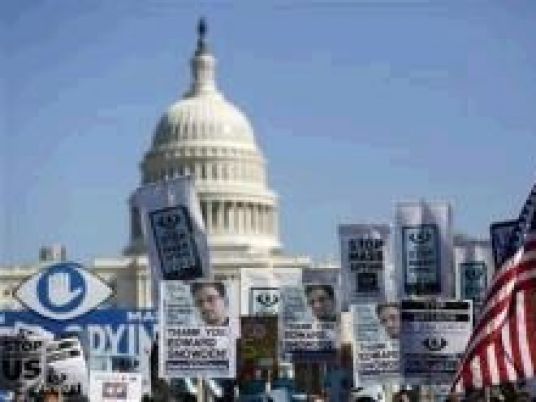 The Arabic Network for Human Rights Information condemned the referral of journalist Ahmed Nagy, as well as writer and editor-in-chief of Akhbar al-Adab newspaper, Tareq al-Taher, to criminal court in a statement Monday. They are being charged with publishing an indecent article that contained sexual expressions in August 2015.
The incident is not the first of its kind, as many writers have stood trial for their literary works, the statement said.
Writer Karam Saber was sentenced to five years in prison on charges of contempt of religion because of his collection of short stories "Where is God?", the statement added.
Prosecutors have to distinguish between an article and a literary work of art because the latter is an imaginary work of art that does not represent the writer, but rather the characters in his literary work, the statement mentioned.
The network condemned restrictions on the freedom of expression and creativity, which violate international standards and the Egyptian Constitution. It called on the Culture Ministry and the Supreme Council of Journalism to stand for freedom of expression and publication.
Edited translation from Al-Masry Al-Youm