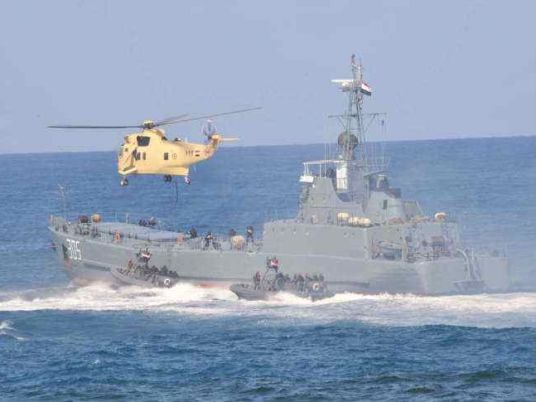 The recent encounter between Egyptian navy and suspected militants on the Mediterranean coasts of the restive Sinai Peninsula are evidence that the Islamic State has become in control of Sinai as much as Egyptian security is, Robert Fisk argues in a Monday article on the Independent.
"And ISIS – in its dangerous new role as the Islamist power in Sinai – has killed hundreds of Egyptian troops, more than 60 of them two weeks ago, after which a military spokesman in Cairo announced that Sinai was '100 percent under control'. However, after last week's virtual destruction of the naval vessel, we might ask: who does control the peninsula?" Fisk wrote.
"..Sinai is now as much under the 'control' of ISIS as it is of Egypt. The Cairo bomb that assassinated President Sisi's chief prosecutor proves that ISIS operations have crossed the Suez Canal. And even the Egyptian navy can be attacked," he added.
The pro-Islamic State Sinai Province said Thursday it had fired missiles towards an Egyptian navy boat, setting it on fire as shown by a video circulated by Egypt's most active militant group.
The army had belittled the damage sustained by the vessel, saying, instead, that the navy was chasing militants on the shore before the exchanged fire with the forces.
The incident comes at least two weeks after encounters with the militia in North Sinai's Sheikh Zuweid left 17 Egyptian soldiers dead.