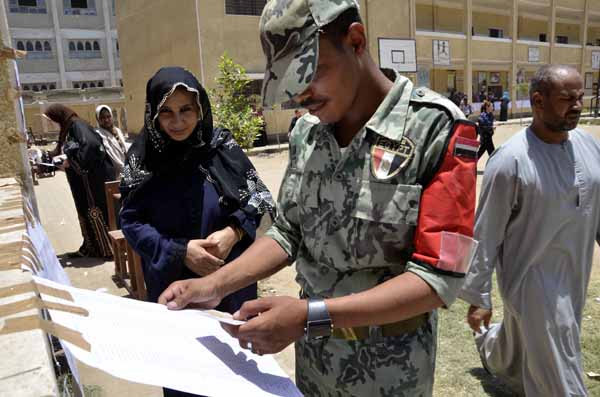 Runoff votes for the first phase of elections for the House of Representatives began on Tuesday and extend to Wednesday in 14 provinces, excluding Cairo.
In these polls, 2,518 out of 2,544 people are competing for seats in 99 constituencies out of a total of 103. The runoffs exclude 26 candidates whose four constituencies' polling results have been judicially challenged.
Runners are vying for 209 seats, after excluding 13 seats belonging to the suspended constituencies.
Runoff votes for Egyptians abroad kicked off on Monday and end Tuesday. Reports detected a moderate turnout by expatriate voters.
Egypt's consul in Saudi Arabia, Adel al-Alfi, told Al-Masry Al-Youm that Monday had seen 500 people attending polls, compared to 6,000 during the first round of polls 10 days ago. He admitted that the diplomatic mission in Saudi Arabia had received information on candidates late, causing voters to be unaware of the candidates' backgrond.
Ayman Mosharrafa, Egypt's ambassador to Tunisia, also reported a low turnout, noting that though 200 voters are registered at his embassy, many did not vote because they worked on Monday.
Egypt's ambassador to Jordan, Khaled Tharwat, blamed bad weather and intense rains for the scarcity of voters.
Edited translation from Al-Masry Al-Youm