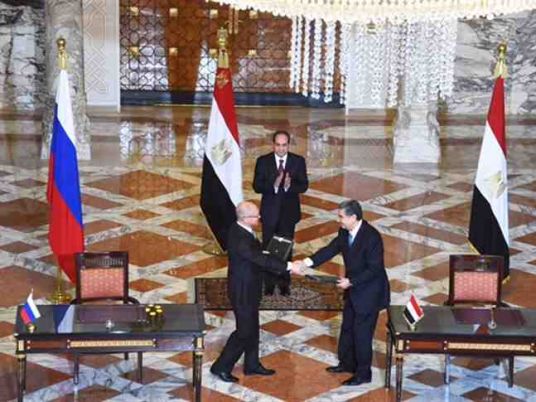 Russia has offered to facilitate financing over a period of 33 years to Egypt for its first nuclear-powered, electricity-generating plant, a newspaper has reported.
Russia has also proposed to build the nuclear plant, the expense payable over 33 years, in addition to an 11-year grace period, reported economic daily Al-Mal.
News reports had said that Egypt was close to a deal with Russian Rosatom for the construction of two nuclear power units worth US$5 billion each in the first phase of its planned nuclear plant. The government signed a memorandum of understanding with Rosatom back in February to that end, but negotiations are still ongoing.
The presidency said last week that both sides were still negotiating financial and technical details.
The Electricity Ministry had said that Rosatom's offer involved the construction of four nuclear units with a 1,200-megawatt capacity, each costing US$5 billion.