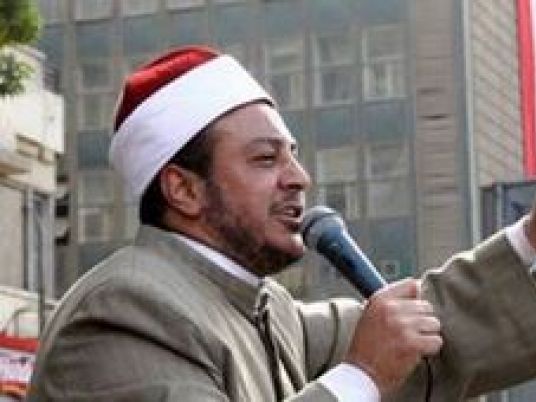 The Egyptian Navy has received delivery of a Russian warship equipped with equipped with multiple armament systems intended to significantly boost Egypt's naval fighting power.
The Russian Navy handed over a Molinya RKA-32-class missile corvette on Thursday, providing its Middle East ally with one of its most advanced naval vessels. The ship has been provided to Egypt as "a gift" from Russia, according to the Egyptian military.
The ship, dubbed Ahmed Fadel by the Egyptian Navy, has surface-to-surface missiles that are considered the fastest of their kind, along with modern alarm and electronic warfare systems.
Egypt and Russia are engaged on ongoing military and security cooperation in the region, based around their goal of eliminating the threats of Islamist terrorism and insurgency.
Speaking at the handing-over ceremony on Thursday, Admiral Osama Rabie, the commander of the Egyptian navy, said that Russia and Egypt are in agreement politically when it comes to the issues of terrorism and security in the Middle East.
Rabie praised Moscow's keenness in training the Egyptian Navy on the use of the new vessel, transfering the necessary knowledge to the Egyptian personnel in the shortest possible time. He also congratulated the Egyptian Navy and its personnel on their new addition to the fleet.
Under President Abdel Fattah al-Sisi, Egypt has been seeking to expand and update its military capabilities, placing orders and recieving hardware from diverse sources, including the United States, France and Russia. Recent deals include: more M1A1 Abrams tanks, Appache helicopters and F16 fighter jets from the US; Rafale fighter jets, Mistral-class helicopter carriers and a FREMM-class frigate from France; and orders for MiG-29 and MiG-35 fighter jets, as well as naval hardware, from Russia.
Egypt has become the world's fourth-biggest weapons importer, spending almost US$2.3 billion in 2015, according to the Global Defence Trade Report from consulting firm IHS. Before 2013, Egypt spent $1 billion or less annually, but "there's been this ramp-up," according to Ben Moores, a senior defense analyst at IHS Aerospace, Defence & Security, who wrote the report.
Egypt's latest warship, Ahmed Fadel, handed over from the Russian Navy
Russian and Egyptian naval officers sign documents at the handing-over ceremeony