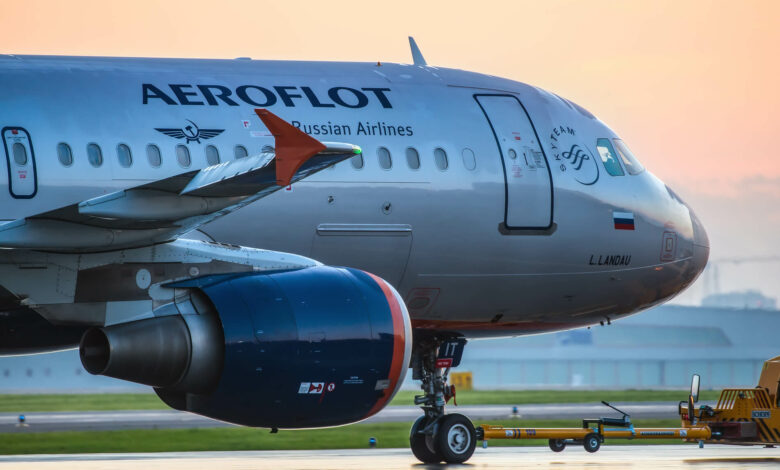 The Russian government announced that as of April 9 pandemic restrictions imposed on civilian flights with 52 countries, including Egypt and ten Arab countries, will be lifted according to Russia Today.
Representatives of the United Russia party and Russian Prime Minister Mikhail Mishustin announced after a meeting the lifting of flight restrictions on flights with 11 Arab countries, namely Algeria, Bahrain, Egypt, Iraq, Kuwait, Lebanon, Morocco, Jordan, Syria, Tunisia and Saudi Arabia.
"From April 9, the restrictions imposed to confront the spread of the coronavirus pandemic, which were applied to our regular and chartered flights between Russia and a number of other countries, will be lifted," Mishustin said.
According to Mishustin, the decision was issued Monday as the cases of coronavirus are declining, so it was time to expand the destinations of Russian airlines.
The Russian task force to combat the spread of the coronavirus meanwhile explained that the decision was taken after taking into account the epidemiological situation in each country separately.
Other countries where Russian restrictions were cancelled included Argentina, Afghanistan, Bosnia and Herzegovina, Bahrain, Botswana, Brazil, Vietnam, Venezuela, Hong Kong, Zimbabwe, Israel, Indonesia, Kenya, North Korea, Costa Rica, Lesotho, Mauritius, Malaysia, Madagascar, Maldives, Moldova, Mozambique, Myanmar, Mongolia, Namibia, Pakistan, Peru, Turkey, Uruguay, Philippines, Fiji, Sri Lanka, Ethiopia, South Africa and Jamaica.