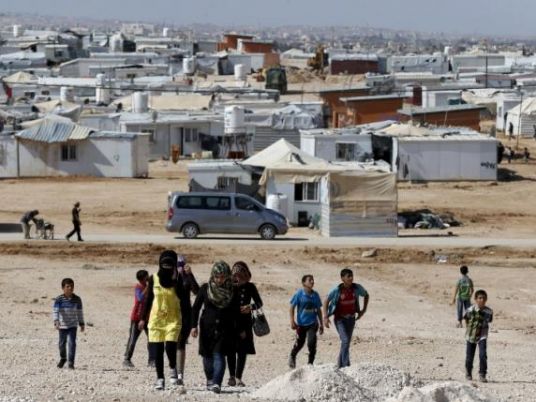 Syrian government officials and members of the country's splintered opposition could meet in Moscow next week as Russia pushes to broker a political solution to the crisis, a senior official said on Tuesday.
"Next week, we will invite opposition representatives to a consultation in Moscow," Interfax news agency quoted Russian Deputy Foreign Minister Mikhail Bogdanov as saying.
"The meeting … will possibly be with the participation of government representatives," Bogdanov said. He did not say which opposition members could attend.
After initially dismissing Syrian opposition groups fighting its regional ally President Bashar al-Assad, Moscow has shown increasing flexibility as it steps up diplomatic efforts to resolve the conflict that has killed some 250,000 and displaced millions.
Russian Foreign Minister Sergei Lavrov will meet UN Syria envoy Staffan de Mistura in Moscow on Wednesday to discuss attempts to start a dialogue between Damascus and the Syrian opposition, Moscow's foreign ministry said.
At international peace talks in Vienna on Friday, where Russia was the leading player, Moscow said it wanted opposition groups to participate in future discussions on the Syria crisis and exchanged a list of 38 names with Saudi Arabia.
The list included mostly former and current members of the National Coalition for Syrian Revolutionary and Opposition Forces (SNC), Syria's Western-backed political opposition block, Kommersant newspaper reported on Tuesday.
Among those named were former SNC head Moaz al-Khatib and incumbent president Khaled Khoja, the daily reported, as well as representatives from a diverse range of political, religious and ethnic groups including the Muslim Brotherhood and a Christian pro-democracy movement.
Khoja said last week a Russian campaign of air strikes in Syria was intended to prop up Assad and had helped Islamic State militants who have taken control of large swathes of the country.
The SNC has been accused of slipping into virtual irrelevance on the battlefield in Syria as Islamist and Kurdish groups have grown stronger. But it remains one of the main parties in international discussions to end the four-year-old civil war.
The coalition boycotted Syria peace talks held in Russia in January and April, distrustful of the Kremlin and dismissing Damascus rivals who attended as token opposition, but it sent a delegation to Moscow in August.
Kremlin spokesman Dmitry Peskov said on Tuesday it was inappropriate to link Russia's military strategy in Syria with the results of an investigation into an airplane crash in Egypt over the weekend in which over 200 people died.