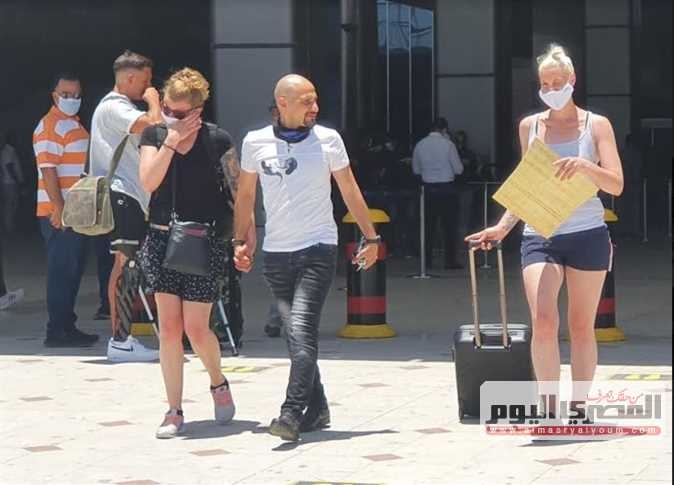 A Russian health delegation including representatives of several Russian institutions on Friday completed its inspection work of the precautionary measures and medical capabilities of tourist and health facilities within cities of Hurghada and Sharm el-Sheikh, after a four-day visit.
The General Consul of Russia in Hurghada Viktor Voropaev said that a report will be submitted to officials of the coronavirus follow-up committee in Russia on the results monitored by the delegation, to take a decision on increasing the number of flights.
Members of the Russian delegation, accompanied by officials of the Ministries of Health and Tourism, inspected quarantine measures at the airport, the travel and arrival halls, some hotels, analysis laboratories, the Hurghada General Hospital, isolation and intensive care units, and oxygen tanks.
The delegation was also briefed on the capabilities of hospitals, laboratories, medical institutions, and centers for delivering COVID-19 vaccines.
Health officials in the Red Sea confirmed that the Russian delegation was satisfied with the precautionary measures taken in the travel and arrival halls, and the quarantine capabilities.
The Undersecretary of Health Ministry in the Red Sea, Tamer Marei, said that the directorate and the various health facilities, laboratories, quarantine, and medical teams are ready to receive Russian tourism.
In a related development, the Civil Aviation Ministry agreed to one of the Russian airlines to operate flights to Hurghada and Sharm el-Sheikh international airports after setting its operating schedules upon obtaining permits from the authorities in Russia.
According to the Civil Aviation Ministry, the first Russian airline to obtain approvals to operate flights to the two airports is FV Russian Airlines, and it has set a schedule to operate its flights from August 9 until the end of next September.
FV Russian Airlines will operates five flights per week to each airport on Monday, Wednesday, Friday, Saturday and Sunday to transport Russian tourists.
The Sharm el-Sheikh Airport will receive the first Russian flight, number FV5633, at exactly six am on August 9.
At the same time, flight number FV5631 will arrive at Hurghada Airport.