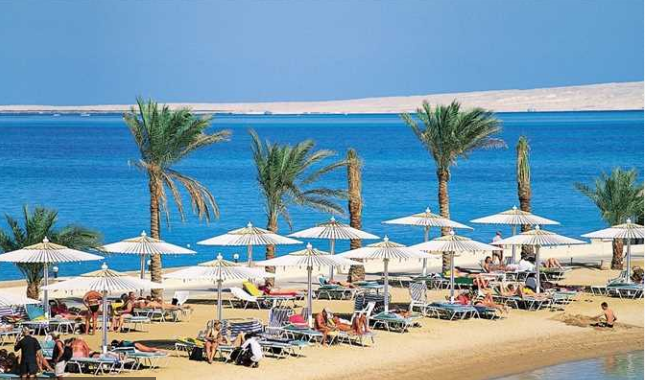 A Russian media delegation visited Hurghada on Friday to review the preparations of the Red Sea Governorate to start receiving Russian tourists during the coming period, as well as the security procedures in the governorate's airports.
Red Sea Governor Ahmed Abdallah said during his meeting with the Russian media delegation that the governorate is ready for the return of Russian tourism again, noting that the governorate has 76,000 hotel rooms in 276 tourist resorts, and can accommodate about 10 million tourists annually.
He added that the capacity of Hurghada airport has been increased to about 13.5 million passengers annually and Marsa Alam Airport to 3 million passengers.
The construction of a new airport in the Baranis area south of the city of Marsa Alam, which will be inaugurated this year, is underway and it will be a major addition to the Red Sea airports, according to officials in the governorate.
The governor asked the Russian media delegation to convey the true and correct image of Egypt through the media and newspapers they work in, through their tour in the city of Hurghada, whether inside resorts or on public streets.
Russian flights to Egypt were suspended following the downing of a Russian aircraft in Sinai on its way from Sharm el-Sheikh to the Russian city of St. Petersburg on October 31, 2015.
The incident claimed the lives of all passengers and crew-members onboard. Russia's Federal Security Service (FSB) later designated the incident as a terrorist attack.
As a precondition for the resumption of flights, Russia called for considerably tightening security measures at Egyptian airports.
Russian Transport Minister Maxim Sokolov and Egyptian Civil Aviation Minister Sharif Fathi signed a cooperation agreement on civil aviation security in December 2017 for the resumption of flights between the two countries.
Russian President Vladimir Putin approved in January the resumption of regular air traffic between Moscow and Cairo, taking effect from January 2. However, no official timeline for the resumption was announced.
Edited translation from Al-Masry Al-Youm