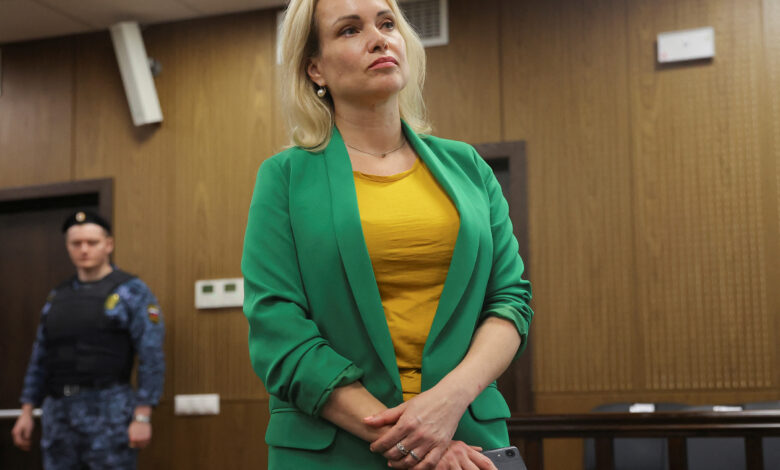 A Moscow court has placed forme Russian state TV editor Marina Ovsyannikova under house arrest for two months pending a trial related to her anti-war protest in July, the press service of the court said in a statement Thursday.
According to the statement, Ovsyannikova has been charged with spreading fake news about the Russian military and has been placed under house arrest until October 9.
The offense is punishable by up to 10 years in prison by the Russian law.
Ovsyannikova, who previously worked as an editor for Russian state TV Channel One, took a dramatic stand against Russia's war in Ukraine during a live broadcast in March when she broke into the studio and appeared behind a news anchor with a sign that said: "NO WAR."
She previously told CNN she had already received three fines for a total sum of 120,000 rubles (about $1,970) for her anti-war statements, including for allegedly "discrediting" the army in her Facebook post she published on Russia Day.