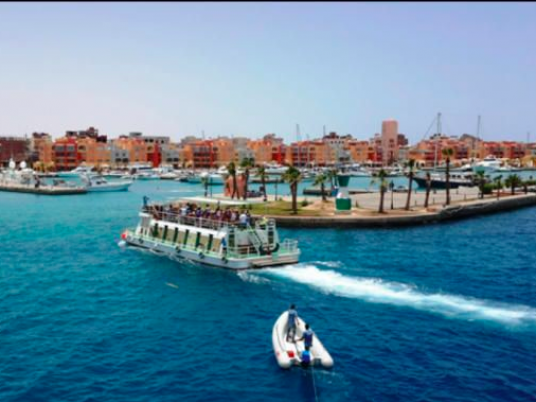 A Russian tourist was found dead, apparently of natural causes, in a hotel on the Hughada corniche on Saturday.
Shortly after the 45-year-old man's body was discovered, security forces attended the scene and began investigations.
The body was transferred to a privately owned hospital, where a medical examination was conducted to determine the cause of death.
According to medical sources, the tourist died of a sudden heart-attack. No further details were given.
Russian tourism has been an important source of income to Egypt in recent years, with large numbers of Russians visiting resorts such as Sharm El-Sheikh and Hurghada. Nearly 3.16 million Russian tourists visited Egypt in 2014, accounting for around 31 percent of foreign tourists visiting that year.
However, the numbers dropped dramatically late last year after the downing of a Russian Metojet plane over Sinai, killing all 224 crew and passengers on board, mostly Russians. Investigators later determined that the plane had been brought down by a terrorist bomb, which President Fattah al-Sisi said was planted to harm Egypt's economy and damage relations between Egypt and Russia.
The attack was claimed by terrorists affiliated with the Islamic State (IS) group, which is battling Russian forces in Syria.
Since the plane crash, direct flights between Russia and Egypt have been on hold while security officials negotiate upgraded security systems at Egyptian airports. Tourism related companies in resorts such as Hurghada have suffered greatly as a result.
In January, two terrorist gunmen conducted an attack on tourists at the Bella Vista Hotel in Hurghada, injuring three tourists, two Austrians and one Swede.
One of the attackers was killed and the other captured, later telling investigators that the attack had been aimed at Russian tourists, who are known to frequent Hurghada in large numbers.
After the plane crash in October, the Russian Foreign Ministry said it would open a consular office in Hurghada to provide advice and support to Russian visitors there.
Sunday's death coincides with Russian celebrations ahead of "Victory Day" on May 9, when Russians remember their victory over Nazi Germany during World War II. While the main celebrations are taking place in Russia, events are being laid on in towns and cities around the world, including in Cairo and Hurghada.
The Sawy Cultural Wheel in Cairo presented a movie called "Father of the Soldier" telling the story of Russia's role in defeating German fascism.
Edited translation from Al-Masry Al-Youm