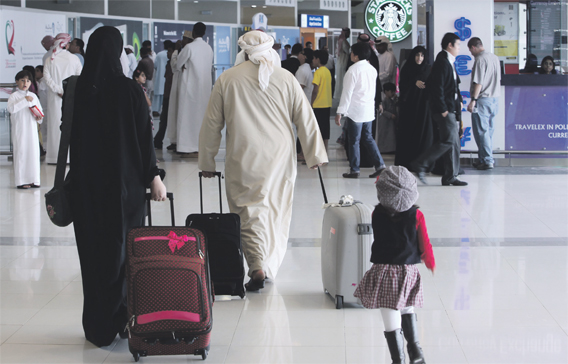 The Minister of Tourism Hesham Zaazou said Thursday that Salafis' concerns about Iranian tourism in Egypt are exaggerated and unjustified.
Zaazou called on critics to have more confidence in themselves, as tourists would not change people's doctrine.
Controls have been set over the moves of Iranian tourists in Egypt, he said, adding that he did not discuss with Iranian officials the question of visits to the mosques of Prophet Mohamed's relatives in Cairo and that this had not been requested.
"Dubai alone receives 45 flights from Tehran each week and we have not heard that the Shia belief is spreading there," Zaazou said.
"Iranians love shopping. The Iranian group, currently in Aswan, visited archaeological sites in the cities of Luxor and Aswan and bought products from the alabaster factory, helping to address the economic difficulties the bazaars are facing," he said.
The Iranian tourist spends an average of US$180 daily, twice the rate of a foreign tourist who spends about $70 daily, Zaazou claimed.

If the experience of Iranian tourism to Egypt proves to be negative, it would be cancelled, Zaazou said, adding that security apparatuses are alert and will not allow elements that attempt to spread Shia beliefs.
Edited translation from Al-Masry Al-Youm