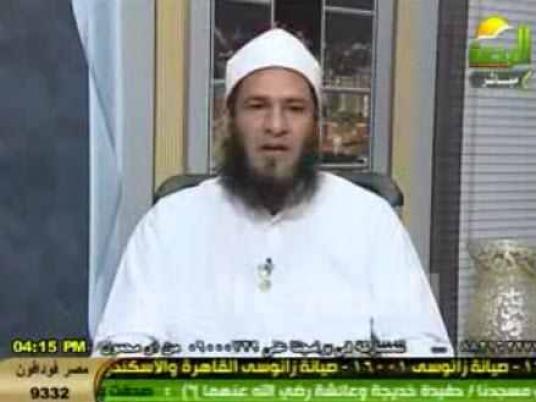 A misdemeanor court in Qalyubiya sentenced former MP Ali Wanees on Saturday to a year and a half in prison for indecency and resisting the authorities. Alternatively he can pay a fine of LE1,000, MENA reported.
The woman arrested with him, Nesreen Ramadan Abdel Aaty, received a sentence of six months in prison or a fine of LE500.
In June police apprehended Wanees, who was a Salafi Asala Party member of the People's Assembly before it was dissolved, for allegedly committing an obscene act with university student Abdel Aaty in his car on the agricultural road in the city of Tokh.
Wanees has since gone missing.
He denied any wrongdoing and said in a video posted on his website that he had parked on the side of the road because his passenger had become sick.
Qalyubiya police department imposed tight security measures in preparation for the sentencing, including a security cordon around the court.
Attendance was limited to lawyers, Abdel Aaty's relatives and the media, due to fears that a large number of Salafis and supporters of the MP would attend, as happened at the previous court session.
The Salafi party was already hit by a scandal in March when another lawmaker was forced to resign from Parliament and from his party after claiming he was injured in a carjacking –— to explain bandages on his face –— when in fact he had had a nose job.