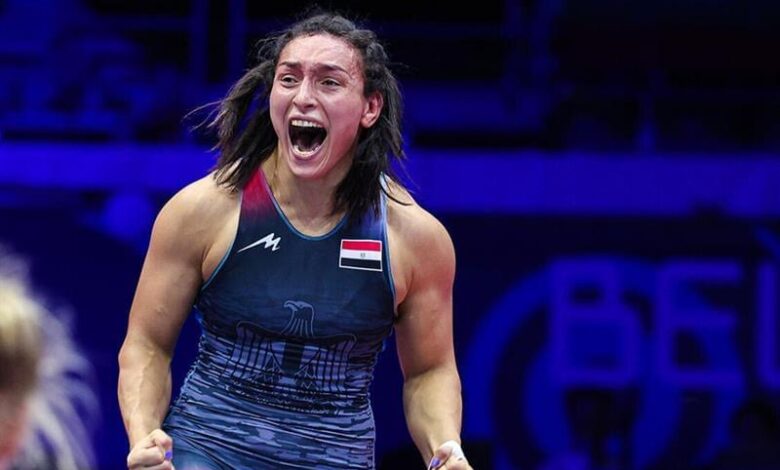 Samar Hamza, a player for the Egyptian wrestling team, won silver at the world championship in the 76-kg weight category in the tournament hosted by the Serbian capital Belgrade, which started on September 10 and ends on Sunday.
Hamza lost to Turkey's Yasemin Adar, the bronze medalist of the Tokyo Olympics, in the final match on Thursday evening, 6-0, still winning the silver medal for the first time in the history of Egypt's women's wrestling.
She was able to qualify for the final match after defeating the runner-up of the 2021 world champion, Epp Mae, with a score of 3-2.
Hamza wrote her name in the history of Egyptian sports as the first Egyptian player to qualify for the final of the World Wrestling Championship.
She is also the first Egyptian woman to be in the final of the World Wrestling Championship since 2006 after the achievement of the champion Mohamed Abdel Fattah Bougy, and had previously won a bronze medal in the 2021 World Championship.