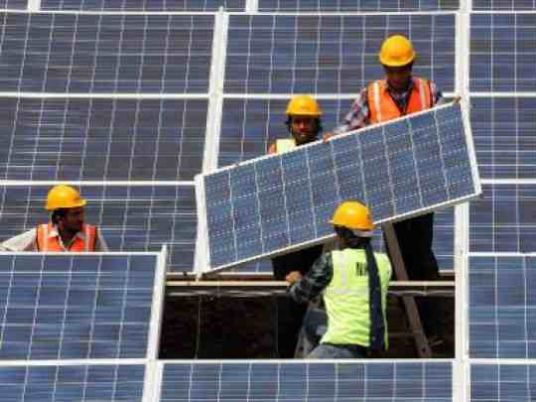 Saudi developer ACWA Power has reached a financial close for the development, construction and operation of three photovoltaic projects worth $190 million and set for peak total output of 165.5 megawatts at the Benban complex in Upper Egypt's Aswan, the company announced in a press statement earlier this week.
"We are very excited that our first projects in Egypt have not only achieved financial close but are three photovoltaic power plants supporting the Egyptian government in its pursuit of securing 20% of renewable energy in the power generation mix by year 2022," Paddy Padmanathan, president & CEO of ACWA Power said.
Seventy-five percent of the total project will be financed through a non-recourse project debt from the European Bank for Reconstruction and Development and the Industrial and Commercial Bank of China.
The remaining 25 percent of the project's cost, financed with equity capital, will be covered by the Multilateral Investment Guarantee Agency.
Construction of the three power plants will begin in the first quarter of 2018. The projects are set to operate by the end of 2018.
Partnering with the Chinese group Chint and the Egyptian groups Tawakol and Hassan Allam Holding, the projects aim to power 80,000 houses, as well as save 156,000 tons of carbon dioxide emissions per year, the company said.